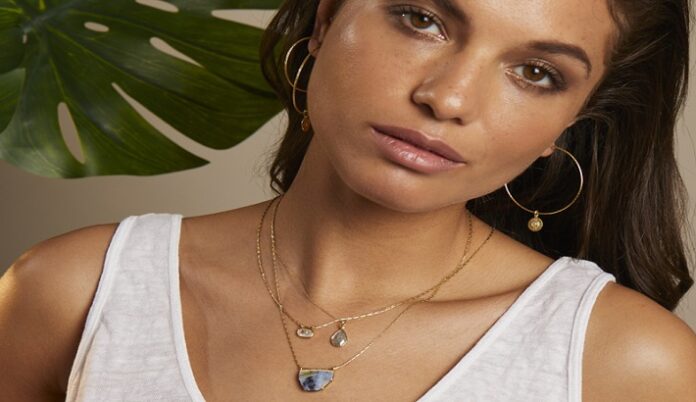 Sorrel Bay Fine Jewellery, a UK brand producing handmade lines, has released two new collections for autumn and winter 2020.
The brand describes the first, the Hewn collection, as "rough and textured", made from recyled 18ct gold.
Encrusted with diamonds and set with rare indicolite tourmalines, the "rough" look is inspired by the textured rock faces and crevasses deep under ground from where such gemstones are taken.
The Kor collection, meanwhile, uses Dendritic agates, each hand-cut and polished, revealing their unique mineral growth, crafted in gold and dusted with natural grey rose-cut diamond detailing.
The collections will be exclusively available at this year's Goldsmiths' Fair Digital 2020, taking place 24 September to 6 October.
Sorrel Bay was founded by Marie Walshe, who focuses on the use of responsible practices such as transparent diamond supply chains in her work.
News Source : professionaljeweller