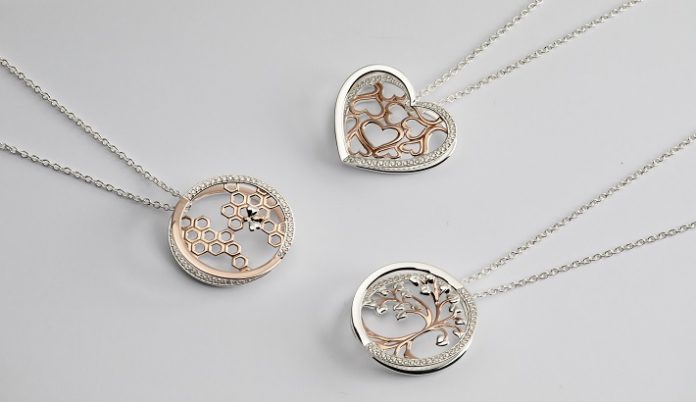 Unique & Co has successfully added a new dimension to its sterling silver ladies jewellery offer.
Launching at the Company of Master Jewellers summer show, and then to the wider trade at International Jeweller London, the 3D range by Unique & Co has been extremely well received by retailers.
Not only did the brand receive fantastic feedback from this new product offer, but the proof of its success was also in the sales at IJL.
Name 'Dimensions', the new collection features striking 3D pieces adorned with rose gold plating details and popular motifs.
Unique & Co founder, Daniel Ozel, shares: "Designed in a unique, 3-Dimensional style, the collection features striking pieces that elevate everyday style.
"The eye-catching collection was launched at CMJ in August this year to a great response and the support for the collection was also proven in sales and fantastic feedback at IJL."
Sterling silver dimension pendants start from RRP £89
New Source : professionaljeweller