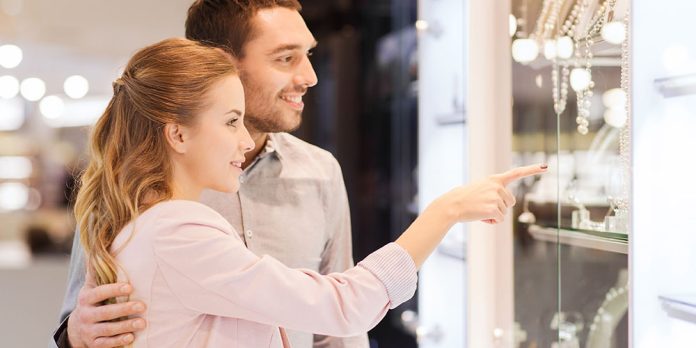 Jewellery sales in the US in March benefitted from life increasingly getting back on track and growing numbers of consumers returning to stores, said Mastercard SpendingPulse, a payment tracking firm. US jewellery sales in March 2022 rose 11.9% versus last year, and were 78.8% higher than March 2019, it said.
"As we lapped two years since the first Covid lockdowns, March reinforced the ongoing rebalance to pre-pandemic ways of consumer spending. From airlines to lodging, spending on services is making its comeback, while in-store retail sales are rebounding as consumer mobility increases," the company said.
According to Mastercard SpendingPulse, total retail sales excluding auto increased 8.4% year-over-year and 18% compared to pre-pandemic spending (2019), not adjusted for inflation. This is similar to the y-o-y growth experienced last month and slightly above January growth levels, it noted.
While the pandemic and lockdowns may have temporarily limited where consumers could spend their paycheques and free time, key trends for March 2022 highlight the diversification of consumer spending across sectors and channels.
Airline spending took flight as the highly anticipated return to travel drove y-o-y airline growth up 44.8% in March, while Restaurants (+19.1%) and Lodging (+46.4%) also grew significantly. But an increase in services didn't halt spending on goods as the Luxury (+27.1%), Apparel (+16.0%) and Department Store (+14.0%) sectors saw double-digit growth.
In-store sales continued to rebound, while e-commerce declined y-o-y in March. However, online sales are still up 83.7% vs pre-pandemic levels while in-store sales are up 9.4% compared to March 2019.
"Retail sales remain strong but are stabilising as consumers resume spending on passion areas like travel, live entertainment, indoor dining and other in-person activities," said Steve Sadove, Senior Advisor for Mastercard and Former CEO and Chairman of Saks Incorporated. "After nearly two years of cautious optimism around the broader reopening, it's a healthy sign that consumers are returning to a balanced level of spending across retail sectors and services."