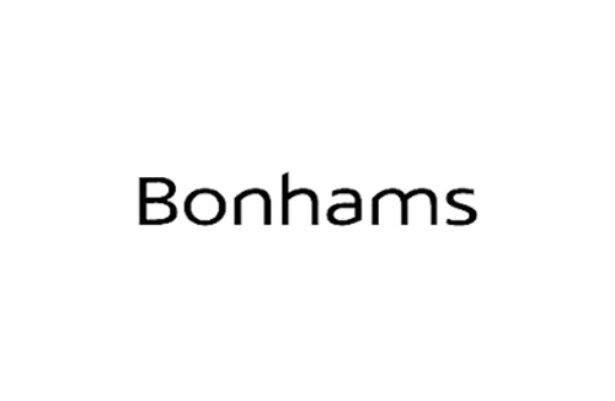 The bastion it seems has fallen. The UK headquartered Bonhams, a venerable auction house which stood the ground for over 225 years, has recently been acquired by Epiris Fund II, an investment company that is said to specialise in buyouts of UK-centric businesses.
Bonhams, which was founded in London in 1793, says it is renowned worldwide for its "heritage and reputation for connoisseurship and bespoke service" and described itself "as the sole remaining international auction house that is privately owned and in British hands".
Epiris announced recently that "Epiris Fund II, advised by Epiris LLP, has agreed the acquisition of Bonhams, the global auction house, from private shareholders." Financial terms were not disclosed.
Bonhams has been holding more than 250 sales a year at its flagship salerooms in London, New York, Los Angeles and Hong Kong. "In 2017, Bonhams sold more than 50,000 lots, generating over £450 million of hammer sales," the press statement revealed.
The company, led by CEO Matthew Girling and CFO Jonathan Fairhurst, will be joined by Bruno Vinciguerra as Executive Chairman. Bruno served for eight years as COO at Sotheby's, and before that held senior roles at Bain, Dell and Disney.
Matthew Girling, CEO of Bonhams, commented: "We are delighted to have found a buyer that recognises the potential offered by this business and its employees. Bonhams is one of the world's oldest auctioneers – and one of the most ambitious. During the past 20 years we have pursued a growth strategy that has turned the company into a truly global organisation. The value of Bonhams rests with its people, their skills, their extraordinary expertise and their strong networks across the world. Epiris has a demonstrable and successful track record in investment in growing brands and we believe that together we can continue to expand the business whilst still offering the highest possible level of service wherever we operate."
Bruno Vinciguerra, incoming Executive Chairman of Bonhams, said: "Bonhams is a business with great potential and a strong track record. I greatly look forward to working with the team to help deliver the next stage of growth."
Alex Fortescue, Managing Partner of Epiris, commented: "We are thrilled to announce the acquisition of Bonhams, which is Epiris Fund II's fourth investment. We have taken a selective approach since the fund was raised, and have been assembling a portfolio of exciting investments, each of which fits our transformative strategy. Investment activity levels remain high and we look forward to adding further to the portfolio at the appropriate time."
Owen Wilson, Partner at Epiris, said: "Bonhams is a global business operating in a market with long-term structural growth and high barriers to entry. It is a platform with extensive scope for transformation through investment. We are delighted to be working with Bruno, Matthew and the rest of the team to implement our shared vision."
Robert Brooks, shareholder and Chairman of Bonhams, said: "We have always had the intention one day to pass on the business to a new owner who shares our long-term vision for Bonhams. We would like to express our gratitude to Matthew Girling and the team, who have helped us transform the business into a truly global platform. I am immensely proud of what we have achieved at Bonhams and look forward to seeing the business continue to thrive under its new owners."
News Source : gjepc.org