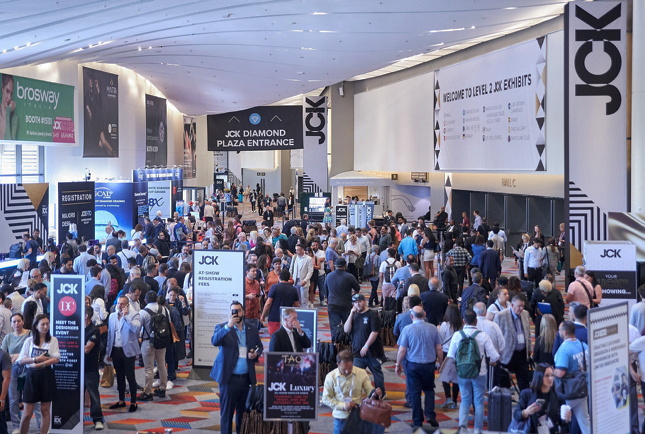 More than 18,000 visitors and 12,000 exhibitor and sponsors attended JCK Vegas earlier this month, say organizers.
The visitor figures were up eight per cent on 2022, the first post-Covid show, which surpassed pre-pandemic levels.
More than 1,900 companies exhibited at the The Venetian and The Venetian Expo for the four-day event which describes itself as "the most important jewelry exhibition in the world".
Sarin Bachmann, Group Vice President of the RX (Reed Exhibitions) jewelry portfolio, said there'd been overwhelmingly positive feedback to new branding for the 31st show.
"Our goal was to create an event that everyone looks forward to, in addition to needing to attend for your business, and we accomplished that," she said.
The show was, said organizers, the premier platform for showcasing cutting-edge technology and the future of jewelry and retail.
"The energy at JCK 2023 was the best we've felt in years," said exhibitor Morgan Waters, executive director of marketing services and events at the fine jewelry manufacturer Stuller.
"Outlook was positive and our customers were optimistic about the rest of the year. It was wonderful to reconnect with so many of our friends and customers in the industry."