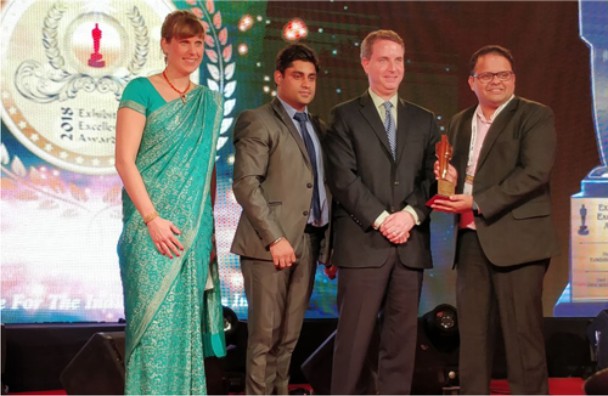 India's leading B2B jewellery trade show, India International Jewellery Show (IIJS) 2017 was recognised as the country's 'Leading Show in Fashion and Jewellery' at the 3rd Exhibition Excellence Awards (EEA 2018) function held last week.
The winners, in 34 categories covering 22 sectors of the economy, are selected by a panel of experts from India and across the globe, including representatives of leading global exhibitions and various industry associations.
The organisers, Exhibition Showcase, a platform for exhibitions and conventions, said the awards function is the only recognition platform for the exhibition & convention industry.
IIJS 2017, held between July 28-31, 2017 had a total of 1,101 exhibitors across the jewellery and machinery sections, with 1,910 booths spread across 54,500 sq m of space.
News Source : gjepc.org