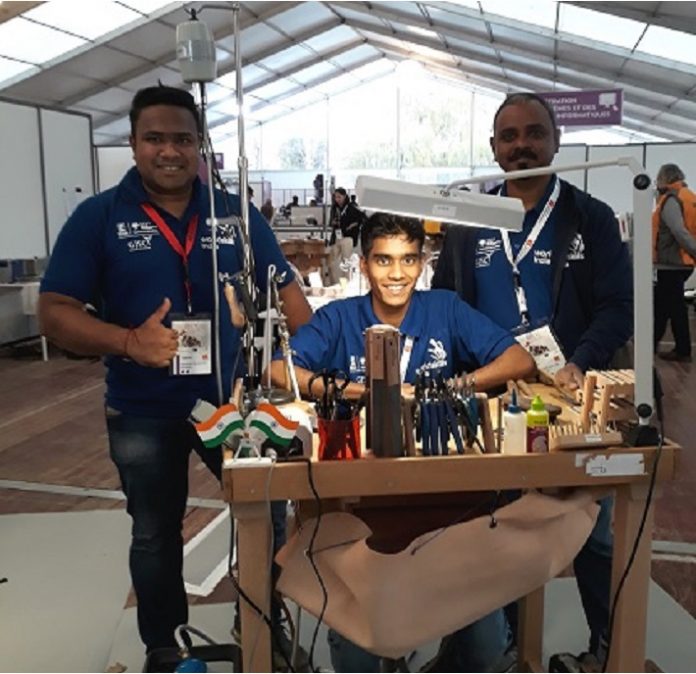 A team of two VBJ, an heirloom jewellery brand from Chennai represented India in the prestigious platform of France Skill Competition and bagged the 2nd place amongst nine competitors from the jewellery industry from seven different regions across France, along with India and Russia.
WorldSkills India is an initiative of the National Skill Development Corporation (NSDC) under the Ministry of Skill Development and Entrepreneurship, Government of India. NSDC, through its WorldSkills India initiative, has been leading the country's participation at WorldSkills International competitions since 2011.
Analysing the team at Creative Center at Vummidi Bangaru Jewellers, NSDC chose VBJ as training partner, to develop the jewellery skill set to represent India in the global forum at World Skill Competition. Mr. Sanjay Pramanik, who won the 2nd prize at France Skill Competition (VBJ), will represent India again at World Skill Competition at Kazan, Russia in 2019.
Speaking on the occasion, Mr. Amarendran Vummidi, Managing Partner, Vummidi Bangaru Jewellers said: "Skill building is a crucial tool to increase the efficacy and quality of labour to improve productivity and catalyse economic growth in the country. Knowledge and skill development are the drivers of economic growth and overall development of any country. Skill building is a powerful tool to empower individuals and thus at VBJ, we wish to support the WorldSkills India initiative to ensure the wealth of Indian cultural artisanship be carried forward through the fine craftsmanship of the bespoke pieces of jewellery at VBJ."
VBJ known for their in-house creative centre, design and production unit have been organising a wide range of skill development courses to bridge the need gap in the industry. Understanding the importance of skill development in the country, VBJ encourages youngsters to be a part of such rigorous competitions to help them benchmark their skills against their peers from the same industry from across the globe.
NewsSource: indianjeweller