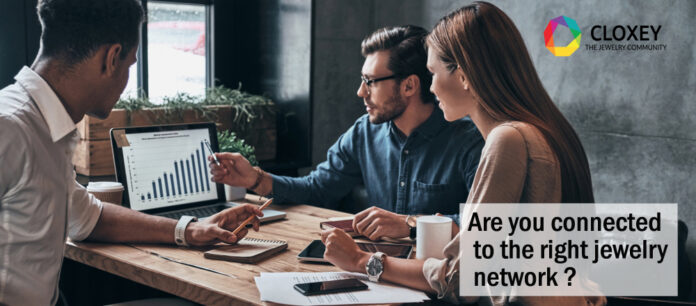 Are you connected to the right jewelry network? Or Need to connect with other professionals in the industry? Look no further, CLOXEY has you covered.
CLOXEY is a community platform that facilitates the needs of the jewelry industry. Aimed at uplifting the jewelry community, this social platform is used to connect members of the community, empowering them to develop their individual jewelry businesses. CLOXEY enables a sense of interconnectivity where each unique member shares their specializations, supporting fellow members and growing as a community.
Having recognized the need for a niche online forum specifically catered to the jewelry industry and accessible via www.cloxey.com, CLOXEY targets the global jewelry markets and is the one and only industry site that's segmented according to regions allowing dealers to activate and deactivate regions they want to sell in.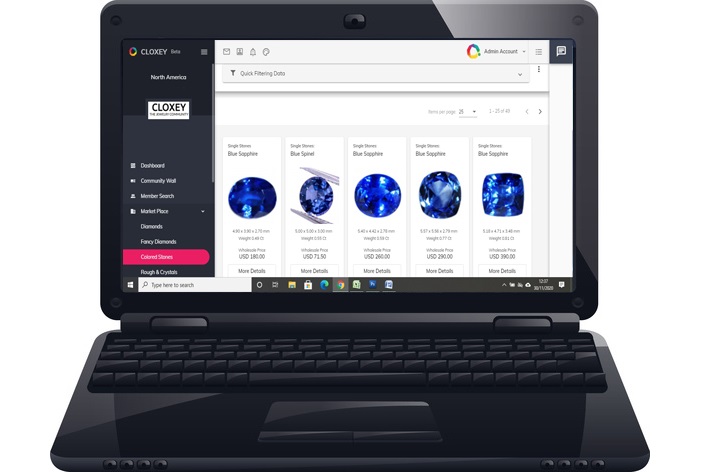 Emphasizing the strength in unity, CLOXEY focuses on uniting the jewelry industry as communication and cooperation will help companies bond, cultivating strong relationships to propel the industry forward. New members are expected to pass a vetting process and once approved may begin interacting via the platform. Members include retail jewelers, Gemstone dealers, Diamond dealers, jewelry manufacturers and wholesalers, CAD manufactures, appraisers, refiners, jewelry specialists and other businesses in the trade.
With 11 product categories specifically diamonds, fancy diamonds, colored stones, rough and crystals, pearls, CAD designs, jewelry, jewelry findings, estate jewelry, watches as well as others inclusive of books, tools, bullion and education, anything jewelry related can be found via CLOXEY. Each market has its own wanted section where members can list their wanted items. These will automatically be emailed to suppliers.
Even with a basic account on CLOXEY, it is possible to upload unlimited products, absolutely free of charge. An industry specific forum, it is easy to use and enables communication between regional and worldwide users, suppliers and customers included.
With added benefits inclusive of targeted advertising, industry help, connecting with and eventually becoming mentors to the jewelry community, CLOXEY is a full-fledged market.In addition, the absence of commission fees and listing fees means that all you have to do is sign up and start trading.
Currently in their BETA testing stage, the services are FREE so sign up now and get connected to jewelers around the globe, with CLOXEY!