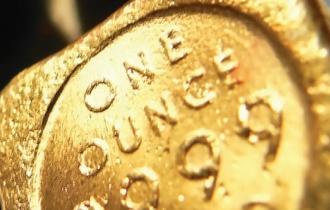 The World Gold Council and the London Metal Exchange (LME), together with Goldman Sachs, ICBC Standard Bank, Morgan Stanley, Natixis, OSTC and Societe Generale, today announce their intention to introduce a suite of exchange-traded and centrally-cleared precious metals products.
The initiative has been driven by the need for greater market transparency, to support and aid ongoing regulatory change,  provide additional robustness to the precious metals market, broaden market access, make trading more capital efficient and trade lifecycle management easier. LMEprecious will be developed to accommodate the interests of the full range of market stakeholders and to reinforce the strengths of the London market.
Today's announcement follows an extended process of engagement with major market participants and users, and the LMEprecious service has been designed based on extensive consultation with core market players. Advanced discussions are taking place with a number of other leading institutions that have indicated their strong support for this initiative.
Aram Shishmanian, the Chief Executive of the World Gold Council, said: "This is another important step in the modernisation of the gold market. It will strengthen London's position in the global gold market, enabling it to meet the needs of all participants, attract new players and satisfy the highest standards of regulatory compliance.
"We are proud to have been the catalyst for this process, defining the new trading capabilities and driving market engagement. We are confident that the new offering will be successfully implemented and supported by the market."
LMEprecious will comprise spot, daily and monthly futures, options and calendar spread contracts for gold and silver. Future developments will include platinum and palladium contracts.  All trading will be centrally cleared on LME Clear, the LME's cutting-edge, real-time clearing house, and leverage the London market's existing delivery infrastructure. The new product suite will complement the bilateral over-the-counter (OTC) market, offering market participants similar levels of execution flexibility, including the ability to bring bilaterally negotiated (phone-based) trades into clearing. Market participants will also benefit from tight on-exchange price discovery and a product model designed to maximise capital efficiencies.
Garry Jones, the Chief Executive of the LME, said: "We are delighted to be working with the World Gold Council and a group of leading banks, to now take this project forward towards an enhanced market structure. LMEprecious opens up trading opportunities for existing LME members and their clients, as well as for new participants wishing to take advantage of optimised precious metals trading."
The banks participating in this initiative will act as liquidity providers for the precious contracts to ensure efficient price discovery and establish market depth. Additional market participants are openly invited to participate in supporting and sharing in the success of the new contracts. LMEprecious will launch in the first half of 2017, following a comprehensive process of integration and testing with participants and subject to regulatory approvals.
News Source : gold.org