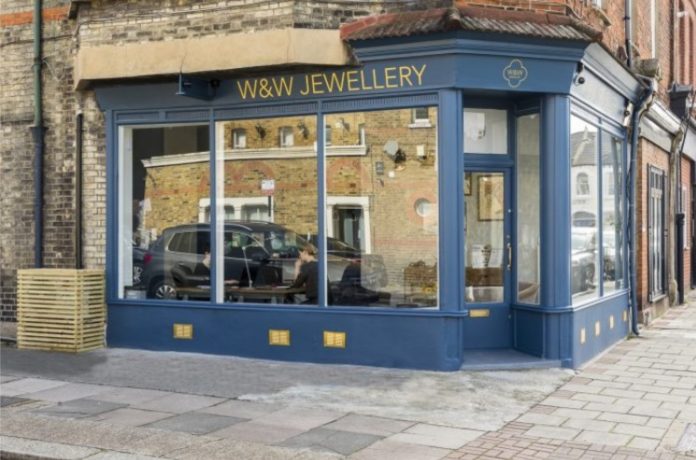 Bespoke British jewellers W&W Jewellery has unveiled its fully refurbished boutique in Battersea.
Following months of planning and redecorating, W&W Jewellery's new look store is now open for business.
Inspirited by the company's new in-house workshop and the nature of its bespoke concept, the boutique has been carefully designed by RUN Projects to incorporate an industrial chic interior combined with modern luxe finishes and lavish seating.
The studio revamp comes as part of an overall brand re-design across the whole business, which has also included new packaging and stationary, and the launch of a new website showcasing W&W Jewellery's latest stories and design inspirations.
"The refurbishment and brand refresh establishes W&W Jewellery as London's leading, dedicated bespoke jewellery business, cementing our commitment to offering the best experience we can to our clientele," the company tells Professional Jeweller, adding: "By having an on-site workshop, we are able to offer a comprehensive buying experience to our clients so that they can be closer and more involved with creating their bespoke jewellery commission than ever before."
W&W Jewellery was founded in 2008 by brothers Richard and Simon Warrender, for those with a desire for distinctiveness.
The business redesign comes just before W&W Jewellery celebrates its 10 year anniversary next year.
News Source: professionaljeweller.com