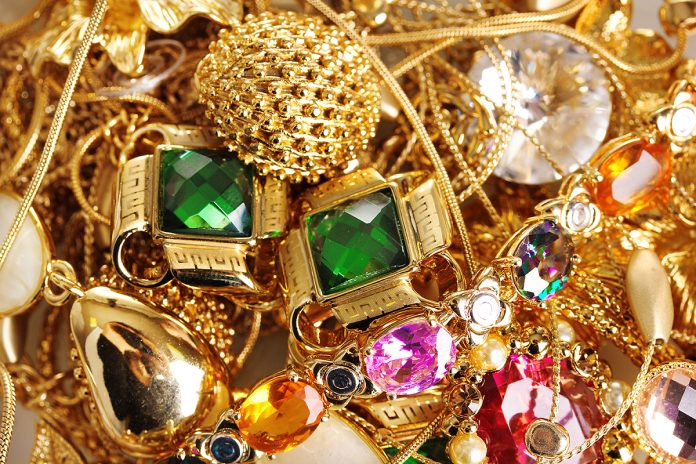 New research has revealed the most rare and sought-after pieces of vintage jewellery have soared in value by over 80% during the past ten years, outperforming the housing market.
Average house prices in England have risen in value by just 47% over the same period of time, according to ONS figures.
Art Deco (1920s and 1930s) and Belle Epoque jewellery (1890 to 1915) has soared by 88% since 2006. Antique jewellery has risen by 68% and jewellery from the post war era (1945-1975) has risen by 70% during the same period.
But despite such rises, Britons are sitting on millions of pounds worth of designer jewellery because they do not know exactly what it is worth, according to one of the UK's leading auction houses.
Bonhams says many people do not realise how valuable their jewellery is because the hallmarks, signatures or initials of its creators are unnoticed or unrecognised.
Jean Ghika, Bonhams' head of jewellery for UK and Europe, said: "People tend to think designer pieces of jewellery are very obviously branded by their creators, but that's not always the case. The identifying marks of many leading designers can be incredibly subtle.
"Hallmarks, signatures, initials, even a name or a code on the back of a jewel can signify that a piece of jewellery has come from a highly sought-after house.
Bonhams recently launched its Jewellery January: Makers and Eras campaign to encourage people to find out the up-to-date market value of the jewellery they own.
The campaign is set to highlight the significance of jewellery from famous makers and eras as they continue to achieve record prices at auction.
The auction house noted that people are increasingly interested in jewellery from historic periods such as the 1920s and 1930s. It said: "Interestingly, we are also seeing a surge in prices in eye-catching jewellery from the 1960s and 1970s."
News Source : professionaljeweller.com