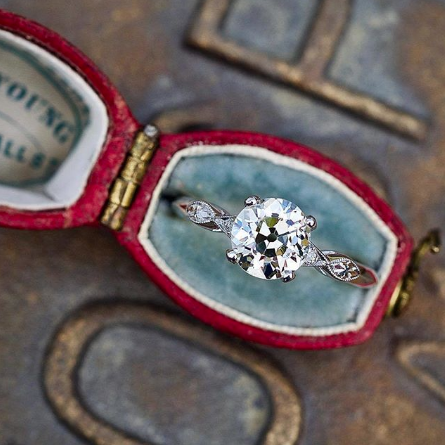 I had the pleasure of interviewing Jim Froeschle, senior sales director for Stuller and former Stuller Interiors executive, recently for an article about how small jewelry retailers can maintain their competitive edge in the face of increasing competition.
I wasn't able to fit all his smart ideas into the article (out in the September–October issue!), so I wanted to share this short list—a rundown of crucial retail areas he advises his clients to zero in on.
"These are four areas where jewelry retailers can do it better and faster than the big-box stores and online retailers," he notes, adding, "and they can do them with a personal touch, which makes all the difference."
Bridal
Blue Nile is certainly a tempting option for consumers shopping for wedding jewelry. But studies show that brides and grooms overwhelming want to browse in person for what, in many cases, is their first major fine jewelry purchase. Which is why savvy indie retailers including Catbird in New York City, Esqueleto in California, and Art + Soul in Boulder, Colo., have made stocking a wide selection of trendy-but-traditional and "alternative" bridal styles the focal point of their businesses.
Social Media
Tiffany & Co. and Pandora maintain slick social feeds—but independents have the ability to align themselves with their region, town, and community on social media in a way that the big guys just can't.
Customization
"Something like 60-some percent of bridal customers want to make at least one change to the ring they're looking at," says Froeschle. "To me, a retailer has to have resource on their floor where they are showing customers they can change or make changes to a style." He adds that the resource doesn't have to be a full-blown CAD program. Stuller, for one, offers retailers the ability to put their digital "skin" on the company's inventory showcase—so retailers can sit down with clients and show that they can swap in a bigger diamond or choose a different metal.
Repairs
Having an in-house repairs shop, staffed with skilled and creative pros, is a fail-proof way to maintain a competitive edge. Undoubtedly, jewelry repair businesses will increasingly emerge online. But, as with buying bridal, consumers have expressed a strong desire to discuss their repairs in person.
News Source: http://www.jckonline.com