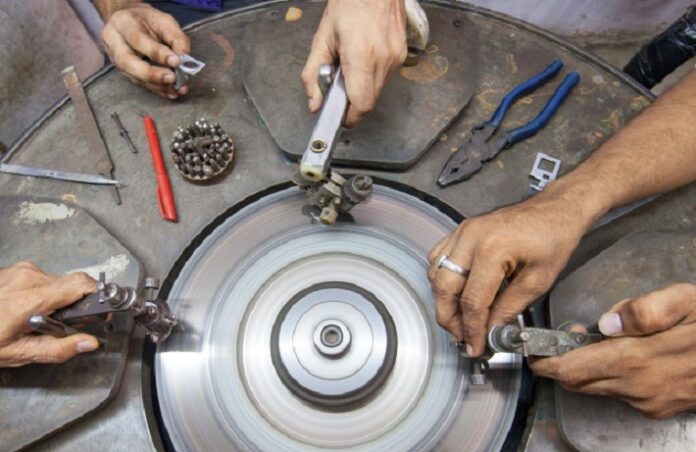 Half of India's diamond workers are struggling financially as a global drop in demand forces factories to cut hours and wages.
The country's estimated 500,000 cutters and polishers are paid either per carat – around $12 to $18 – or an a per-piece basis.
But many factories, especially the smaller units, are operating reduced days, or fewer days per week, which means workers still have a job, but receive less pay.
"This year, the summer vacation was extended up to 15 days in a few units which is not usual," Bhavesh Tank, leader of Diamond Worker Union, told Times of India.
"But the market conditions did not improve. So, to further reduce production, the medium and small units are working five days a week and working hours have been reduced from 11 hours to six or seven hours."
Last week the GJEPC (Gem and Jewellery Export Promotion Council) reported a year-on-year drop of almost a third (31.5 per cent) in India's gross exports of polished diamonds during June, down to $1.382bn.