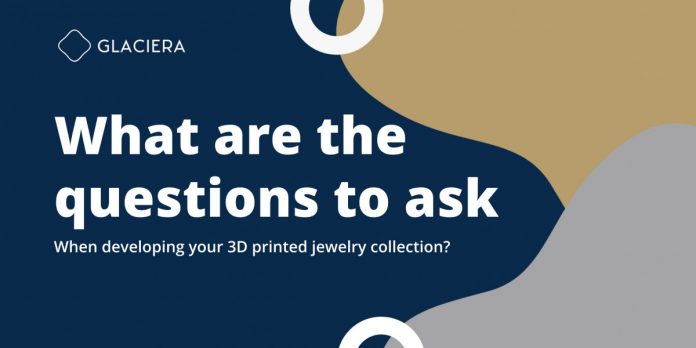 Developing a 3D printed jewelry collection is exciting, but the process can quickly lead to frustration and overwhelm. Luckily, there are questions you can consider narrowing your focus and create a standout collection.
The jewelry-design process is now even easier with jewelry 3D modeling. If you're not a jewelry CAD designer, high-quality 3D models offered by marketplaces like our 3D model marketplace can help you source, assess, and evaluate jewelry designs before fully investing in their manufacture.
Before you delve into your design sourcing process, find out what to ask yourself while developing your jewelry collection, and at which point, during this process, you can make the best use of jewelry 3D printing. Let's start with the first question:
What inspires you?
The best jewelry collections have a cohesive element that ties it all together. Decide what will represent your collection and stick to it. The element keeps your collection consistent and sets expectations for what customers can expect from you in the future. Choose something that represents your brand and will help your jewelry stand out.
Who is your target customer?
Once you have identified an inspiring theme, it's time to find the right customers. Think carefully about who will gravitate toward your pieces. Start with basic demographics, such as male or female, age-range, and income. Even better, consider their motivations. What would be their reasons for buying such a piece? Understanding motivations can also give you inspiration for other pieces or collections.
What are your statement pieces?
Statement pieces will capture your buyers' eye first. Pick out a few key pieces to add to your collection that will deliver the most impact and value. Remember to stick to your chosen aesthetic for the collection.
Now is a good time to consider jewelry 3D printing to test the design; high-quality 3D files like Glaciera's bespoke jewelry designs pave the way to a smoother and cleaner 3D printing experience.
Statement pieces are typically a front-and-center item with a higher value. It's worth scrutinizing the designs with 3D jewelry printing before deciding to invest.
What are your classic pieces?
Classic pieces are typically your most popular items. They usually sit nicely within your target customer's price range and make up most of your collection. As you scout classic jewelry pieces, keep your target customer in mind and pick out the jewelry that you predict will be your bestsellers.
Jewelry 3D printing is not just beneficial for statement pieces. Since your collection will mostly comprise classic pieces, 3D jewelry printing can be useful to test designs at this point in the collection building process.
What are your upsells?
Once you have developed most of your collection with classic pieces and statement items, it's time to consider your upsells. These are usually the lowest cost items you may offer as part of a set or a great gift suggestion. For example, it could be simple earrings that go with a statement necklace or a bracelet that compliments a ring.
Always place your upsells near the collection, such as on a display stand with other items or as an add-on during the online checkout process, and include an enticing deal.
Considering these questions will help you streamline the collection development process. 3D jewelry printing can give you the assurance you need that your investments are sound.
Start your design sourcing process today, our jewelry 3D model marketplace curates high-quality 3D print files for all jewelry types and styles.