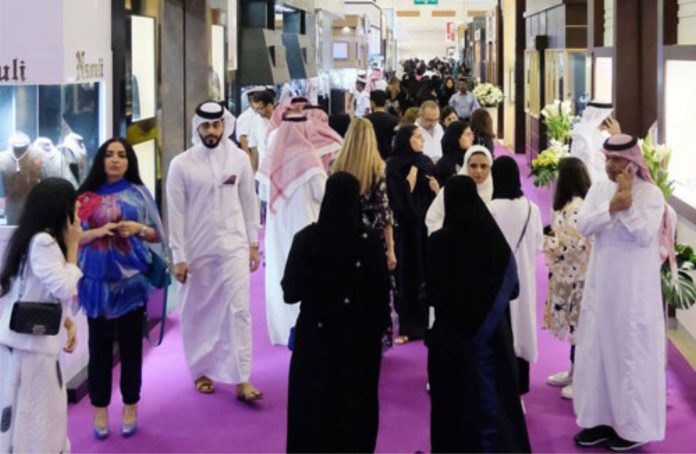 Jewellery Arabia 2017, one of the premier jewellery and watch exhibitions in the Middle East has attracted over 600 exhibitors from nearly 30 countries and is expected to have over 45,000 visitors before the show ends, according to the organisers.
The 26th edition of the show was officially inaugurated by His Royal Highness the Prime Minister of Bahrain Prince Khalifa bin Salman Al Khalifa earlier this week at the Bahrain International Exhibition and Convention Centre.
In his address, the Premier was reported to have said that the government was committed to providing complete support to the gold and jewellery industry, which he described as "a genuine Bahraini heritage", adding that the government is "proud of the reputation of Bahraini gold jewellery in the region and neighbouring countries."
Industry, Commerce and Tourism Minister, Zayed bin Rashid Al Zayani, was also reported as saying that the jewellery sector has been given top priority in Economic Vision 2030 prepared by his ministry.
Country pavilions – from Hong Kong, India, Singapore and Thailand – were among the highlights of the show, besides prominent individual jewellers from countries such as Australia, Austria, Bahrain, Belgium, Brazil, China, France, and Germany.
The show ends tomorrow, Saturday November 25.
Pic caption: Visitors at Jewellery Arabia 2017
News Source: gjepc.org