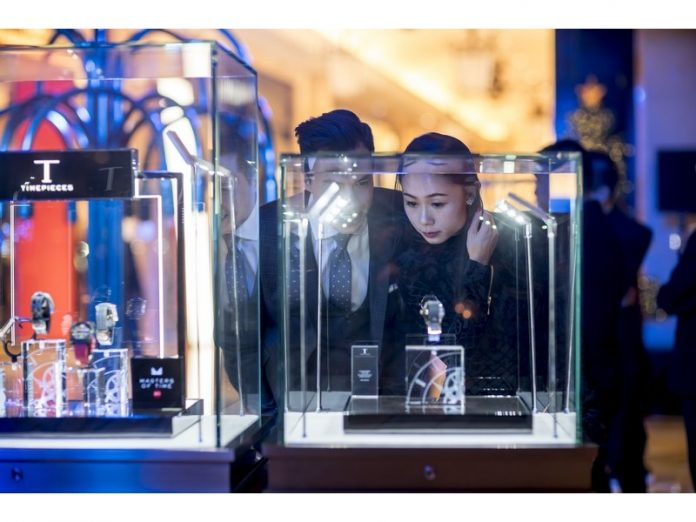 The DFS Group is shining the spotlight on luxury watches and jewellery that exude innermost and personal memories at its ninth annual Masters of Time exhibition, which opened on December 9 in Macau.
The exhibition at T Galleria by DFS, Macau is being held in partnership with Shoppes at Four Seasons and will run until February 28, 2018.
The DFS Masters of Time exhibition is touted as a major retail event for luxury watches and jewellery. It showcases exceptional designs, and innovative and heritage pieces for men and women. This year, the organiser offers a collection of more than 450 fine watches and jewellery from 30 brands with designs that focus on the concept of memories.
"This year's Masters of Time exhibition explores how watch collectors and creators commemorate life's most significant moments so that certain pieces become imbued with our memories," said Christophe Chaix, senior vice president for Fashion, Watches, Jewelry and Accessories. "As always, the customer is at the heart of everything we do at DFS, and each year we travel the world to curate a Masters of Time exhibition to delight returning and new customers alike. This exhibition offers seasoned collectors and first-time buyers the chance to own exceptional pieces that will forever become part of their own memorable journey."
A multi-sensory exhibition was introduced for the first time, in which the curated collection of timepieces and jewellery was displayed through a series of interactive pop-up spaces and animations to evoke emotions and ignite the senses. "Guests were taken on a multi-sensory journey through four different spaces that explored the concepts of nostalgia, memories, adventure and heritage, each of which transported guests back to a special place, moment or time," DFS noted.
News Source: jewellerynewsasia.com