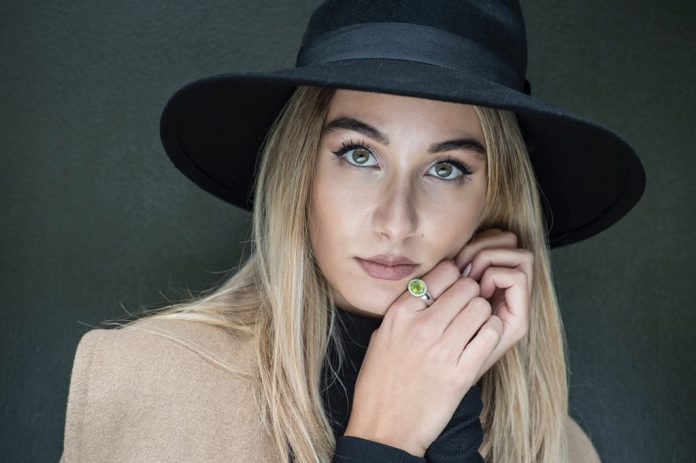 olivia Grace
Hot from the success of the brand's London Fashion Week debut, luxury designer brand Olivia Grace has announced a partnership with The Lowry Hotel.
For 2018, jewellery designer and chief executive officer of Olivia Grace, Helena Fine, is returning to her Mancunian roots to partner with a luxury hotel on a VIP bespoke engagement and wedding ring service.
From next year, loved up couples will be able to book a consultation with Olivia Grace's CEO who will work with them to personalise their union, ensuring they have the band of their dreams.
Olivia Grace founder, Helena Fine, comments: "I left my heart in Manchester when I moved to London. I have strong family connections there and feel that it is such a thriving city with so many warm and amazing people. To have a collaboration with The Lowry Hotel is a dream come true for me as it brings me back to my roots. The Lowry Hotel and I have the same values, to provide exceptional customer service and to be there for our clients, supporting them when they are celebrating exciting times in their lives."
To celebrate the new partnership, The Lowry Hotel will be hosting a 'Meet the Designer' event on Sunday, December 3rd at the Library in the bar between 12-4pm. Visitors to this event will be able to enjoy an exclusive 20% discount.
This will coincide with a one day only Pop-Up shop that will include some very special one-of-a-kind fine jewellery pieces. As an extra incentive to head to The Lowry Hotel on the 3rd December, for this day only, there will be a 20% discount on any purchase.
For those coming from out of town and wanting to make a mini break out of the deluxe engagement experience The Lowry Hotel will gift guest's room with a complimentary bottle of prosecco, and a complimentary file and polish when the ring is purchased.
News Source: professionaljeweller.com