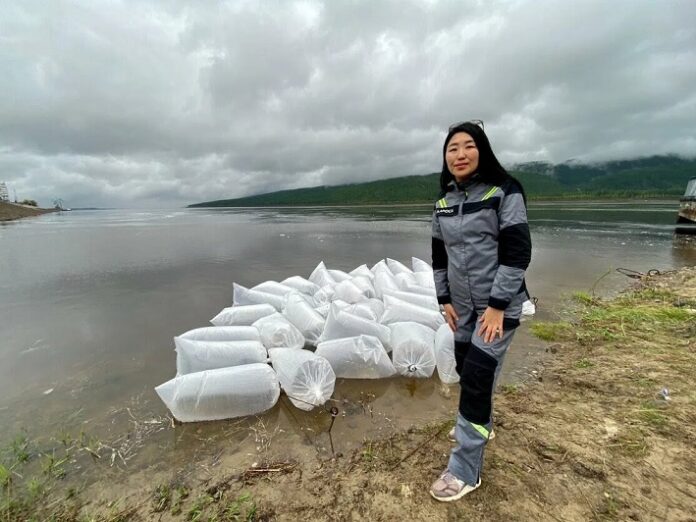 The specialists of the ALROSA Ecology Center on May 27 conducted the first stage of the large-scale stocking with the release of 1 million vendace fry into the Lena River in Yakutia, Russia.
For 2020, ALROSA Ecology Center plans stocking rivers Lena and Vilyui, the Vilyui hydroelectric plant reservoir, and the Timir-Kunda Lake in the Verkhnevilyui region.
The program implies stocking such indigenous fish species as vendace, teal, sturgeon, and peled. At the first of four stages, ALROSA ecologists released 1 million Siberian vendaces in the Lena river near the town of Lensk.
Every year ALROSA together with the local Chernyshevsky fish hatchery stock water bodies in the region, says Alyona Dyakonova, head of water resources protection and subsoil use at ALROSA Ecology Center. "The company treats replenishment and conservation of biological diversity as one of the most important environmental tasks. The 2019 increase in funding allowed expanding the stocking area and a number of fish species. As a result, in 2020 we initiated stocking Lena with Siberian vendace, and plan further development of the program."
The financing provided by ALROSA to the Chernyshevsky fish hatchery in 2019 allowed reproducing not only peled and vendace but also such valuable species as Siberian sturgeon and chir (Coregonus nasus).
This year, ecologists will release 1 million сhir fry into the rivers Vilyui and Lena. It will be the first such stocking in Yakutia.