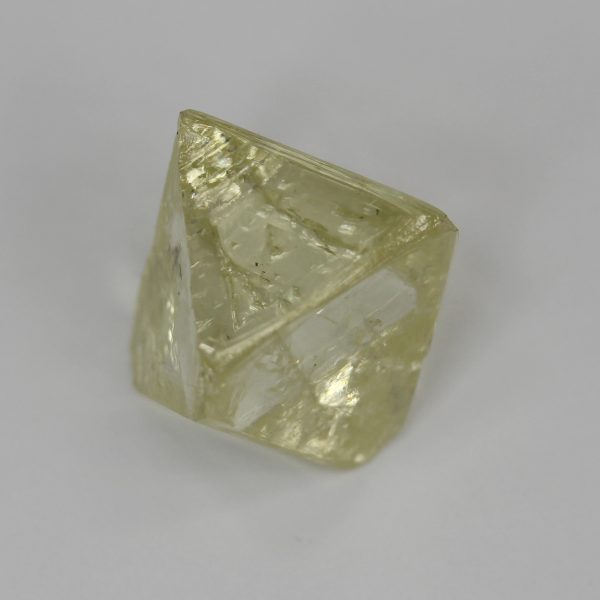 Alrosa has found two substantial diamonds in the last week from its mines in Yakutia—one 110 cts., the other 75.31 cts. (pictured).
Both rough diamonds are considered gem-quality octahedron crystals with small inclusions. One has a straw-yellow tint.
The Russian diamond miner considers the diamonds "presents" for Alrosa's 25th anniversary, as well as the 65th anniversary of diamond mining in the province of Yakutia.
The company said it plans to name the two gems.
News Source: jckonline.com