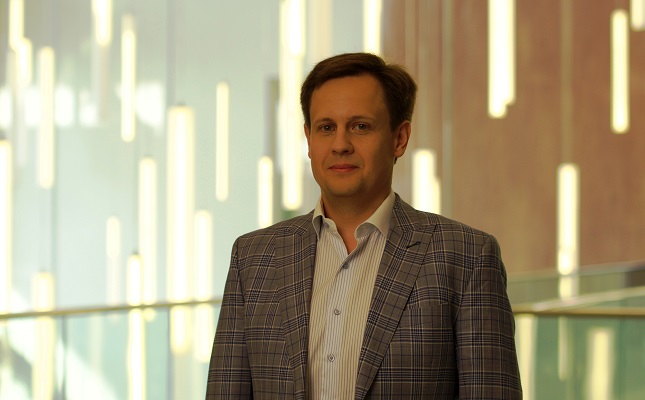 Alrosa has put veteran banker Evgeny Agureev in charge of its sales division ahead of the miner's new contract period for rough-diamond buyers, it said Wednesday.
Agureev (pictured) will be the director of the United Selling Organization (USO), Alrosa's diamond sorting and sales unit. He will be responsible for developing rough sales, making them more efficient and transparent, and strengthening ties with long-term clients, the company said. He will also prepare Alrosa for the upcoming three-year sales-contract period, which will run from 2018 to 2020.
Agureev has been in finance for more than 15 years. He held various positions at Sberbank from 2009 to 2017, most recently as vice president. He previously worked at Russian Standard Bank, MDM Bank, Raiffeisen Bank Austria, Absolut Bank and Renaissance Credit Bank.
He takes over from Alrosa vice president Yury Okoemov, who has been acting director of the USO since Oleg Petrov left the miner in April. Petrov joined Alrosa in 2015 alongside company president Andrey Zharkov, and left together with him earlier this year, a source close to the miner said.