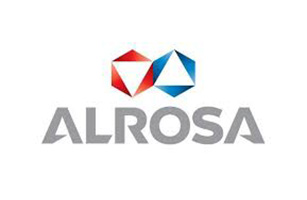 Anton Siluanov, Minister of Finance of the Russian Federation has been voted in as the new Chairman of the Supervisory Board by members of the board, ALROSA announced on Friday.
Additionally, Yegor Borisov, Head of the Republic of Sakha (Yakutia), was elected as First Deputy Chairman; while Alexander Galushka, Minister for the Development of the Russian Far East, remains in his post of Deputy Chairman of the board.
Supervisory Board Committees were also formed under the chairmanship of new heads: ALROSA President Sergey Ivanov has been made the Chairman of the Strategic Planning Committee; Maria Gordon is Chairperson of the Audit Committee; and Valentina Lemesheva of the HR & Remunerations Committee.
A General Meeting of Shareholders of ALROSA had elected a new Supervisory Board on June 30, 2017 comprising fifteen persons, four of whom are independent members.
"The Supervisory Board of PJSC ALROSA exercises general control over the Company's operations," the Company stated. "The Company's sustainable development, strategy development and control over compliance with corporate governance principles, including protection of interests of all shareholders, independently of their share in the Company's authorised capital, employees and partners of the Company, timely and full disclosure of information and business transparency are the responsibility and fall within the competence of the Supervisory Board."
News Source: gjepc.org