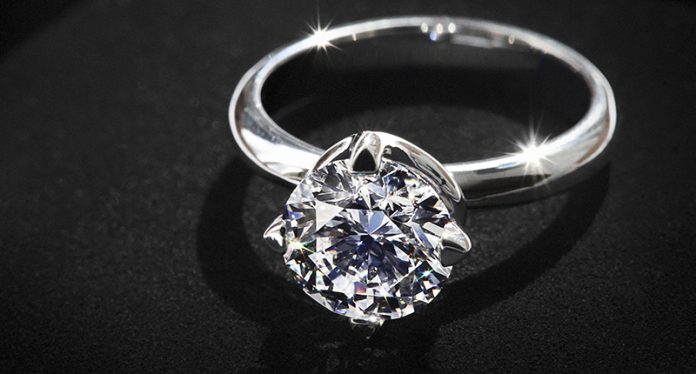 New York–Prices of 0.30-carat, 1-carat and 3-carat polished diamonds were up slightly in the month of November, lifted by U.S. optimism in the wake of the presidential election, Rapaport Group said in its monthly report.
In the November RapNet Diamond Index (RAPI) for Gemological Institute of America-graded diamonds, prices for 0.30-carat and 1-carat diamonds were up 0.5 percent compared with October.
Prices for 3-carat stones rose 1.2 percent while half-carat diamond prices dropped by 1 percent.
Year-to-date (Jan. 1 to Dec. 1), 1-carat and 3-carat polished diamond prices are down 4 percent and 8 percent, respectively, while prices for both 0.30-carat and 0.50-carat diamonds are up less than 1 percent.
Year-over-year, 1-carat diamond prices are down 3 percent while 3-carat prices have fallen 8 percent.
Prices for 0.30-carat stones are up 4 percent, and half-carat polished diamond prices are up 3 percent, according to the RAPI.
Rapaport said the conclusion of the presidential election eliminated uncertainty in the United States, rallying financial markets and strengthening the dollar.
Forty percent of jewelers who took National Jeweler/Jewelers of America's latest poll, which was fielded Nov. 16 to Dec. 2, expressed the same.
When asked how the outcome of the election has impacted their business, 26 percent said that their customers were spending again because they were just glad the election was over while 14 percent said customers were spending more because they were pleased with Donald Trump's victory and see a brighter future ahead. (Full results of the survey will be published next week on NationalJeweler.com.)
In its report, Rapaport also said that retail sentiment improved as the holiday season got underway and noted the improvement in consumer confidence as tracked by the Conference Board index.
Jewelers interviewed following the Black Friday weekend echoed this sentiment, with the majority indicating that their season is off to a good start and that they expected a strong holiday season.
News Source : nationaljeweler.com