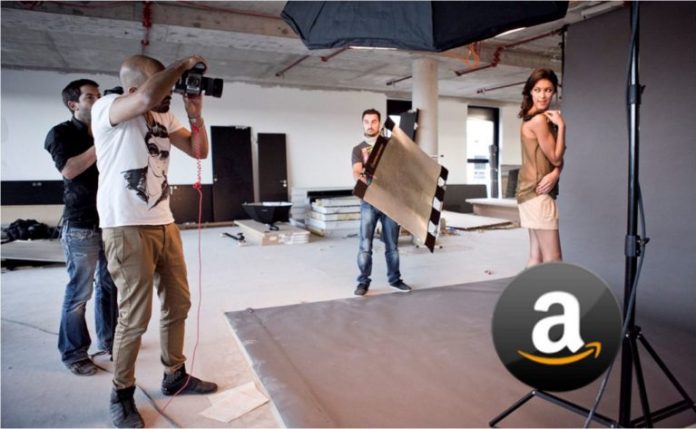 Amazon Fashion is trying to catch up with Myntra, fashion arm of rival Flipkart. In just 6 months it achieved 90% growth. The US-based online marketplace is giving this segment everything it's got. It recently introduced the Amazon Fashion Studio in Gurugram. This is a facility that provides allied services like top-quality catalogue imaging to fashion sellers on the Amazon.in platforms.
BLINK by Amazon
The Amazon Fashion Studio is called BLINK and is the third of its kind in the world. Apart form India, Amazon has on in London and New York.
The Gurugram studio –
Comprises of 44,000 sq. ft. and includes 16 photography bays
A ramp and presentation area are available for photo and video shoots
Enclosed workspaces for Amazon and fashion sellers to collaborate and create multimedia/ trend video content for new collections or to simply push through brand marketing channels
BLINK is an extension of Amazon's cataloguing and imaging services. This global business vertical offers online sellers low-budget photography for their products.
Amazon Fashion India Head, Arun Sirdeshmukh said, "It's (the Gurugram studio) a very exciting space for imaging, video content and a space where we will collaborate with brands to ensure that this is the next in the Fashion journey for us in India."
The studio doubles as a premium venue for the launch of a new fashion collection or hosting other fashion events claimed Sirdeshmukh.
"We have photographers, models, stylists, video editors, and other resources. We are constantly looking at new ways of collaboration," he added.
Amazon's focus on fashion
Fashion has been a primary focus at Amazon.in. This has resulted in it becoming one of the top 3 categories for the marketplace. A study by Boston Consulting Group (BCG) and Facebook states that online fashion retail will dominate ecommerce by 2020. And, a recent report from the two claims that by that time the current worth of fashion ecommerce will jump from $7-9 billion to $30 billion. This is expected to happen all on account of smartphone penetration in non-urban cities. Another report by BCG stated that rural internet users will surge to 28 crore by 2018.
Sirdeshmukh said, "We run several businesses under the Amazon Fashion umbrella; there is jewellery, footwear, clothing, accessories and luggage and so on. Each of those businesses, quarter on quarter grow between 80-100%, while growth in H1 (first half of 2017) was 90% (for the entire fashion category)."
Amazon believes it is the leader in online fashion when it comes to selections. To its list of 15,000 fashion labels, Amazon has added 50 international brands. It will add more to feature new collections on Amazon.in first.