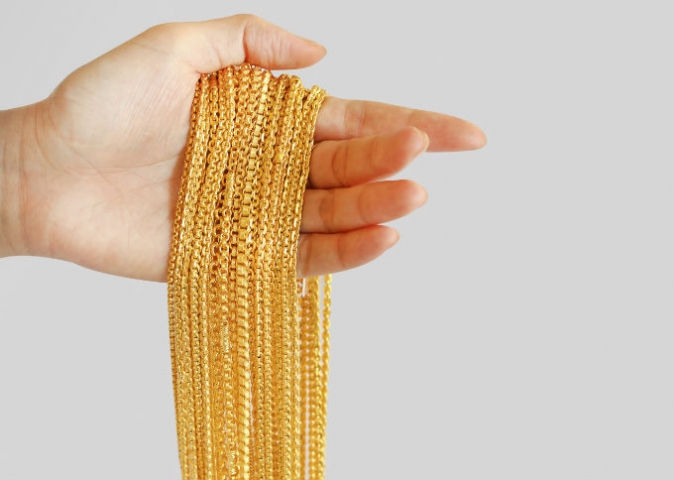 China, India and other Southeast Asian countries are expected to fuel gold jewellery demand over the coming years on the back of rising incomes, the World Gold Council (WGC) said in its latest report.
In its study, Gold 2048: The next 30 years for gold, WGC said while jewellery demand was strongest in the west 30 years ago, today's jewellery market has shifted east.
"Looking ahead, we expect jewellery demand will persist in developed markets. The excitement, however, will focus on emerging markets, as developing countries' economies – and in many cases their populations – grow," it noted.
China and India are the largest jewellery buying nations at the moment but pressures on jewellery demand may also be felt in these countries as they develop and age.
"We believe, however, that rising incomes, a shift to a more consumption-oriented economy in China and the demographics of India should offset these trends," continued WGC.
The Indian jewellery trade is expected to become more organised, with consolidated jewellery manufacturers selling a range of modern and traditional hallmarked pieces to increasingly urbanised and sophisticated consumers. Gold jewellery's role as a store of wealth will remain but investment products will become much more prevalent, with jewellery increasingly used for cultural and matrimonial purposes, it added.
In China, 18-, 22- and "modern" 24-karat jewellery will predominate. As China "innovative new design and manufacturing techniques" continue to develop, intricate pieces that look solid but are much lighter are seen to find their way in the market.
Other emerging markets such as Vietnam, Indonesia and Cambodia are likely to drive gold demand in Southeast Asia, added WGC.
"One theme that is common to both developed and developing markets, we believe, will be a greater emphasis on responsible sourcing of gold," revealed the council.
WGC said it expects concerted effort to eliminate irresponsibly mined gold that has used child or coerced labour, or unsafe environmental or unjust social practices. The industry also has concerns on gold's potential role in money laundering, smuggling or tax evasion.
"Both these factors will see greater efforts by refineries, jewellery fabricators and vault holders to ensure that the gold they deal with and store has the best reputation," it noted.
News Source : jewellerynet.com