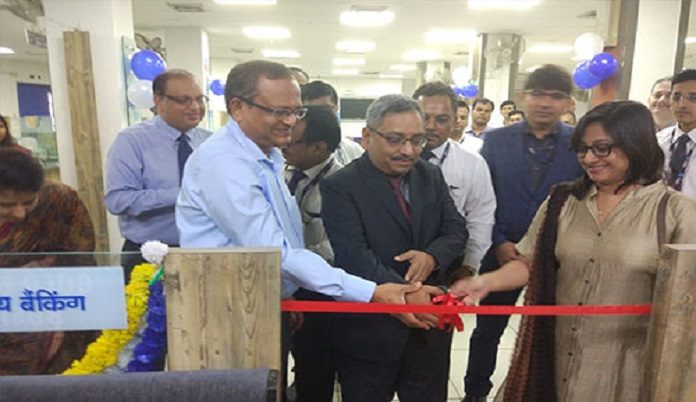 The State Bank of India (SBI) inaugurated its Gold Metal Business in Surat today. With this, the bank's Chowk Bazar branch became the first outlet in Surat offering gold for jewellery manufacturers in the domestic and export markets. The branch will also offer Gold Loans.
These services were launched with the support, and as a result of, the efforts of The Gem & Jewellery Export Promotion Council's (GJEPC's) Regional Office, Surat.
Prior to the inauguration of these services at the Chowk Bazaar branch, it was essential for members to place an order with the SBI either at Mumbai or Ahmedabad. As a result, it became necessary for jewellery manufactures to travel outstation for all the documentation and formalities, which proved to be a time consuming and costly affair. Keeping this in view, the GJEPC worked closely with the trade and the SBI over the last few months to ensure the availability of domestic and export gold in Surat itself. Representation was made to the higher authorities of the bank for the same.
Considering the demand from the trade, the bank decided to start the facility from Surat; it will also extend the offering to their branches in Baroda and Rajkot in the coming months.
The inauguration of the facility was held in presence of the Chief General Manager (Network II), SBI, Sanjay Srivastava and Regional Chairman, GJEPC Dinesh Navadiya.