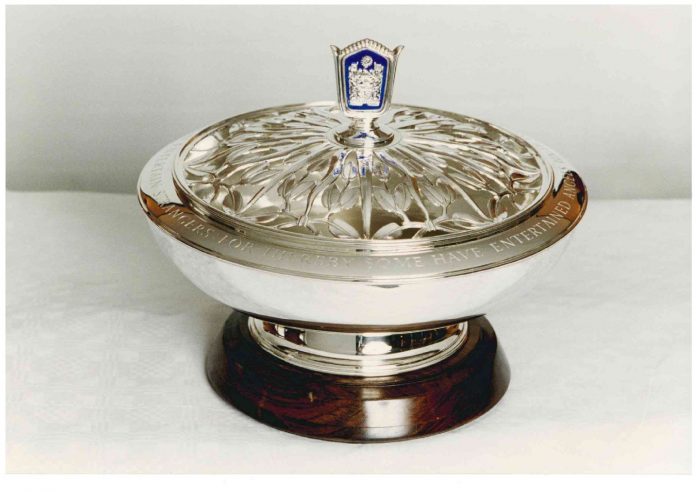 National Association of Jewellers has joined forces with its parent company, the British Allied Trades Federation (BATF) to launch a competition to find an interesting piece of silverware to sit alongside other important silver items collected over the years by the Federation.
The competition brief asks entrants to design and make a piece of sterling silverware either functional or decorative to commemorate the end of the First World War taking that ceasefire as inspiration.
The winning design will be bought for the Jewellery & Giftware Silver collection curated by the BATF from silverware made by great UK designer makers, manufacturers or silversmiths.
BATF chief operating officer, Rosina Singleton, shares: "The brief was made as broad as possible to encourage entrants to propose imaginative ideas to be modern but appropriately reflect the poignancy of this historical date. We look forward to receiving proposals for a piece to sit within our eclectic collection which includes pieces made over the last 100 years."
Any UK company designing and making in the UK may apply. The piece of silver is to be created in the designer silversmith's own style and design-to-scale drawings or CAD files are to be donated to the BATF. If the silversmith prefers, Britannia silver may also be used, and the design can incorporate other metals, embellishments and mixed media, as well as enamel, stones or texture and finishing techniques.
NAJ industry Ambassador, Lindsey Straughton, adds: "The Federation have often commissioned significant pieces for their Silver collection to mark a moment in time and £8,500 should encourage interesting entries that I look forward to judging."
Design entries must be submitted by July 2018, with winners are due to be announced July 9.
The winning item needs to be delivered to Federation House in Birmingham by October 31, 2018.
The winner will be announced to industry press, across the NAJ's online platforms, and an editorial feature in the September issue of The Jeweller magazine will highlight the workmanship of the piece.
News Source : prefessionaljeweller.com