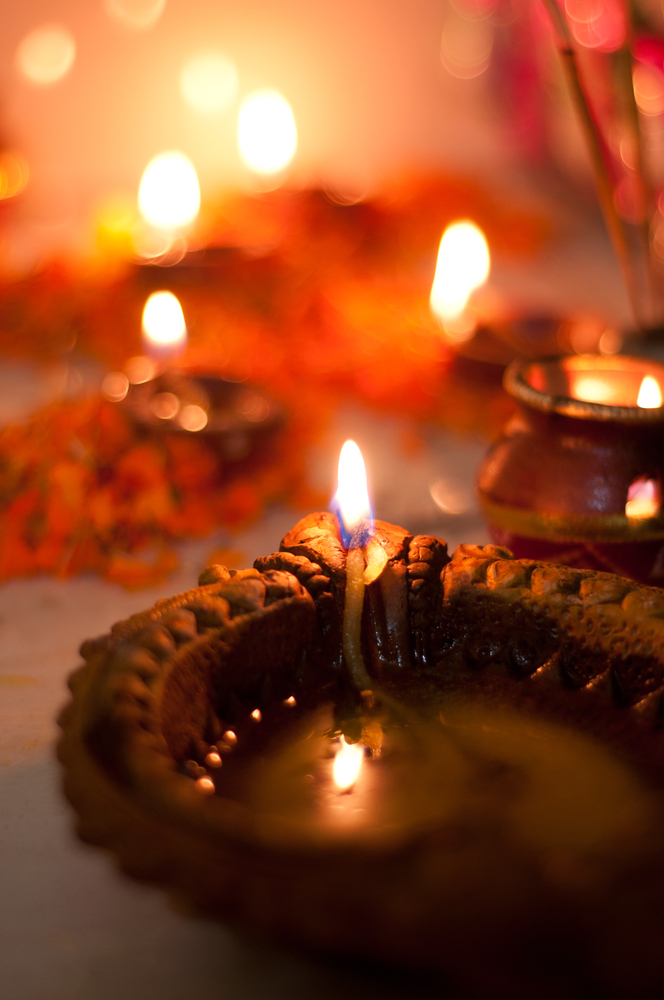 A key festival brought little activity to the physical gold market in India this week as purchases remained significantly lower than normal with domestic prices jumping to the highest in more than two years.
Demand in India, the second biggest gold consumer after China, usually strengthens towards the end of the year during the traditional wedding season and major festivals including Diwali and Dusherra, when bullion buying is considered auspicious.
"Demand was better than last week but if we compare with last year's Dusherra, it was as much as 40 percent lower in some pockets," Nitin Khandelwal, the chairman of All India Gems & Jewellery Domestic Council, told Reuters.
A rally in local prices due to a depreciating rupee and scant monsoon rains hurt rural purchases, he said.
In the Indian market, gold futures hit the highest since July 6, 2016, at 32,311 rupees, earlier this week.If prices remain at the current level, then Diwali demand will also be subdued
Two-thirds of India's gold demand comes from rural areas, where jewellery is a traditional store of wealth. This year, monsoon rainfall was 9 percent below average, denting output of key crops and thereby farmers' incomes.
"Jewellers were disappointed with Dusherra demand. If prices remain at the current level, then Diwali demand will also be subdued," said a Mumbai-based jeweller with a private bullion importing bank.
Dealers offered discounts of up to $7 an ounce over official domestic prices this week, the highest since mid-June, compared with the $6 discounts last week. The domestic price includes a 10 percent import tax.
Meanwhile, demand was moderate in other major Asian centres with global benchmark prices on track for a third week of gains.
Premiums in China eased to $4-$7 per ounce versus $4.50-$8 last week.
"Physical demand has been steady this week in China and Hong Kong. Demand, especially for jewellery, should increase over the coming months ahead of the festive season," said Peter Fung, head of dealing at Wing Fung Precious Metals in Hong Kong.
Premiums in Hong Kong were around 70 cents-$1.50 against $1-$1.50 previously.
"Dealers across Asia report increased volumes in sales of scrap gold, as sellers are taking advantage of the appreciation in gold price," said Joshua Rotbart, managing partner at J. Rotbart & Co in Hong Kong.
In Singapore, dealers charged premiums of 60 cents to $1.20 over the benchmark, against 80 cents-$1.20 previously.
"We saw some buying on dips in gold prices, especially from jewellers ahead of the Indian festival Diwali," said Brian Lan, managing director at Singapore dealer GoldSilver Central.
In Japan, prices remained on par with the benchmark, a Tokyo-based trader said.
(By Rajendra Jadhav, Vijaykumar Vedala and Eileen Soreng; Editing by Arpan Varghese and David Evans)
News Source: mining.com