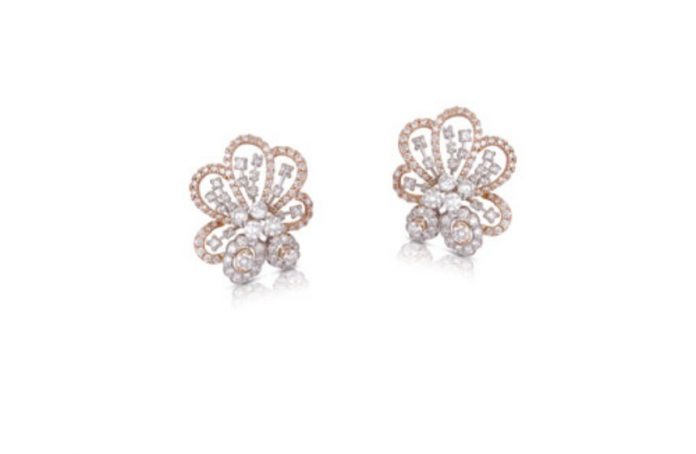 Each year, the Oscars event is lit up with not just the brilliance of floodlights and footlights, but also with all the scintillating jewellery adorning the celebrities. And some of the most brilliant stars lighting up the jewellery firmament are the Forevermark diamonds fashioned into exquisite creations by the brand's jeweller partners.
This year, Forevermark plans to "highlight the quality and finesse of Indian workmanship and design on an international platform".
"Forevermark has created an exclusive Red Carpet Collection, in collaboration with 19 prominent Indian retailers," the diamond brand from De Beers announced recently. "These exquisite pieces will be on private display during the 90th Academy Awards on March 4, 2018."
The collection, inspired by Forevermark's Spring/Summer trend – Garden of Wonders – has botanical and floral motifs as key inspirations in over 30 designs. "It features classic cocktail rings, layered neckpieces, and tennis bracelets along with on-trend pieces such as ear and palm cuffs, cocktail rings, statement necklaces, concept earrings (worn multiple ways) and chandelier earrings," Forevermark elaborated.
The collection has been crafted by select Authorised Forevermark Jewellers across the country namely Anmol Jewellers; AVR Swarnamahal; B.R Designs; Bholasons Jewellers; Diamond Tree; Hazoorilal by Sandeep Narang; Indian Gem & Jewellery Creation; Khurana Jewellery House; Kirtilals; Manek Gems; Madanji Meghraj Jewellers; Narayan Jewellers; OM Jewellers; ORRA Jewellery; PCJ Jewellers; PMJ Jewellers; Rose; Vaibhav Empire and VBJ – Vummidi Bangaru Jewellers.
The Red Carpet Collection will be showcased at the diamond Oscar suite in Los Angeles, where celebrity stylists will be invited for a private viewing and selection of pieces.
Sachin Jain, President, Forevermark India, said, "It is an honour to be a part of this prestigious platform and showcase exceptional diamond designs from our country's finest Indian jewellers. We are hoping to once again raise the bar of global creativity with our immaculate craftsmanship and innovative designs at the 90th Academy Awards."
Pic Cap: Detachable earrings from BR Designs
Pic Courtesy Forevermark
News Source : gjepc.org