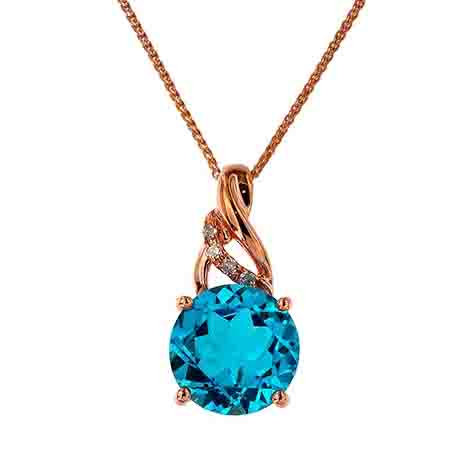 Blue certainly isn't the only color of topaz available, but it is the stone's most commonly used color in jewelry. For an affordable sky-blue gem treat, consider stocking one of these five new blue topaz styles.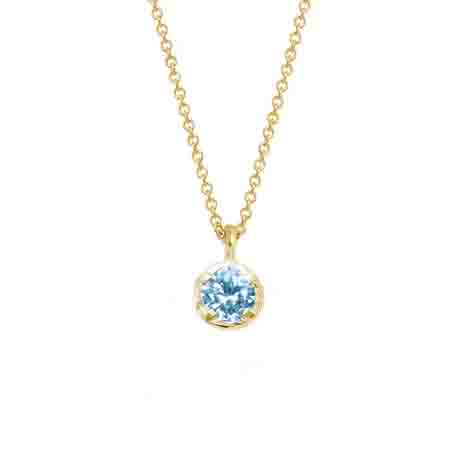 Solitaire necklace in 18k gold vermeil with a 0.25 ct. Swiss blue topaz, $110; Catherine Weitzman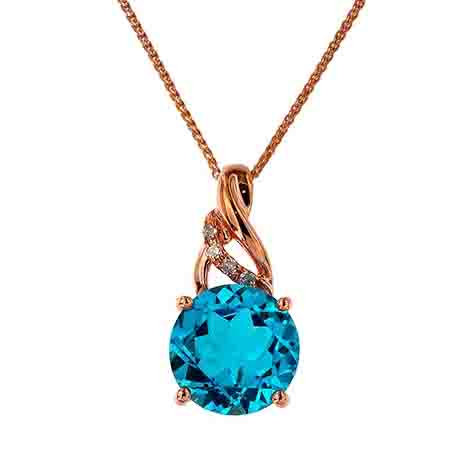 Pendant necklace in 14k rose gold with 1.96 cts. t.w. blue topaz and diamonds, $560; Lali Jewels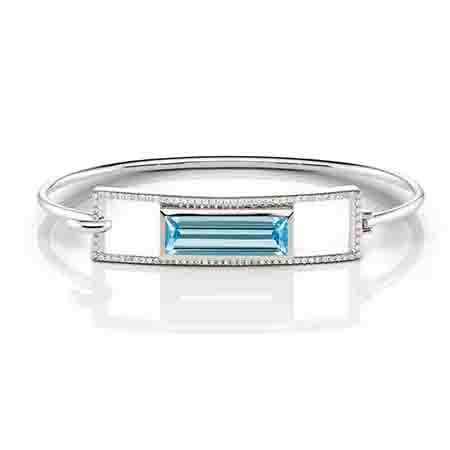 Bangle in 14k white gold with a 6 ct. blue topaz and 0.43 ct. t.w. diamonds, $4,840; Jane Taylor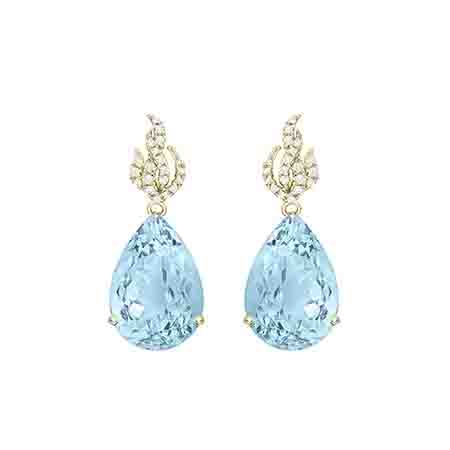 Galaxy Collection Spectra earrings in 14k yellow gold with 33.3 cts. t.w. sky-blue topaz and 0.39 ct. t.w. diamonds, $4,590; Arya Esha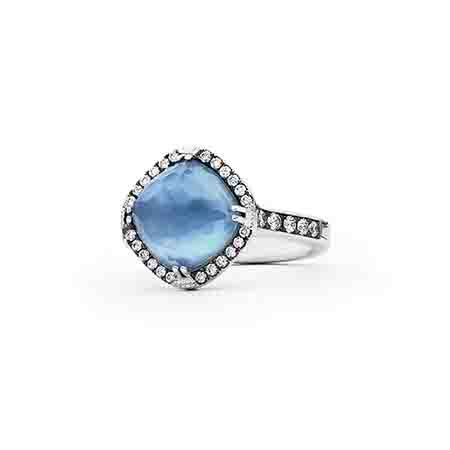 Seychelles ring in platinum with black rhodium and a 15 ct. blue topaz and mother-of-pearl doublet and 0.22 ct. t.w. diamonds, $4,695; Cliq for Superfit
The Style 360 blog is your editorial source for the newest jewelry, trends, fashion, market analysis, trade show insights, designer's profiles, and more.
News Source : JCKOnline.com