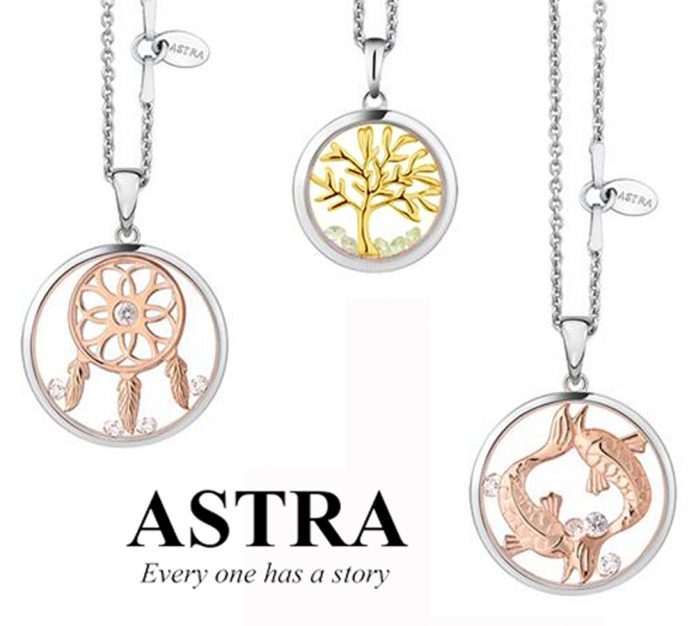 New Zealand-based Astra has announced changes for AW18 which will enhances the personalised jewellery brand's commercial appeal.
The last 12 months have been tremendously successful for Astra in the UK and Irish markets, with the brand surpassing over 100 stockists and receiving nominations for two industry awards.
For AW18, Astra will be strengthening its business by arranging its offering into six central themes: Love, Family, Anniversary, Birthday, Faith/Luck and Hobby.
The brand says this will bring a fresh clarity for both our retail partners and the end consumer alike.
Astra will be re-merchandising all existing accounts to display the jewellery in this new scheme adding more presence to the in-store display and simplifying Astra's central gifting philosophy for the lucrative festive season.
Shoppers in the UK & Ireland adore Astra's sentimental offering, and now it will be even easier to spot the meaning of each pieces in store.
For AW18 Astra will also be launching new designs across the gifting categories, alongside new size and colour options for the best selling pendants.
At International Jewellery London Astra will also debut anew wedding range, which will bring a distinctive approach and splash of colour to the bridal gifting market.
News Source : professionaljeweller.com