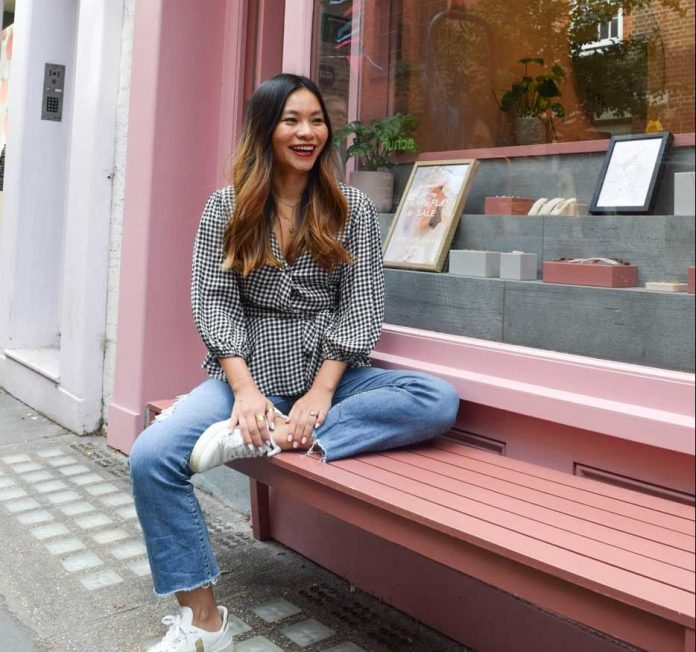 Astrid & Miyu founder, Connie Nam, has decided to run a complimentary mentorship program for small businesses that have been affected by COVID-19.
This will initially be a three-month program but could be extended subject to the environment.
Nam will firstly select three people who she thinks may be able to benefit the most, but is open to extending it to more after the initial three month period.
The businesswomen is perfectly positioned to offer advice as she has taken Astrid & Miyu from a London start-up, to a leading jewellery brand, which has won the approval of retail giants such as Selfridges.
In recent years, where others have been struggling with slow footfall, Astrid & Miyu has commanded the attention of shoppers who will travel out of their way to visit the brand's boutiques which offer an unrivalled earring bar and Instagramable piercing salon.
Name shares of her reason for launching the mentorship program: "The past two weeks have been the toughest period of my life. At the same time I've seen unprecedented resilience, incredible amount of kindness and generosity and felt a stronger sense of community than ever before.
"I'm fortune to be running a business that was in a very strong position before the crisis, so I can keep it afloat, have a talented and loyal team, supportive investors, and a beautiful family who will be helping me get through this.
"I've been so overwhelmed by all the kindness from my team, customers as well as external partners we work with during this time of uncertainty. I wanted to make sure I'm giving back that kindness as well, which is why I'm launching a complimentary mentorship program for founders that I think may benefit from my experiences the most, especially during this crisis."
How will it work?
Connie Nam will choose up to three small business owners to mentor during this difficult period to help support them through COVID-19 impacts. This will consist of once a month 1-1.5 hour sessions across a three month period, to offer advice, support and a sounding board for ideas on how to take your business through this difficult time.
What's the criteria?
To be eligible for this program, this is the criteria you and your business needs to match.
Consumer brand business with an e-commerce component
Less than five years since incorporation
2-20 full-time non-family employees
10 will be shortlisted for a quick interview before the final decision
To apply for this program head to the Astrid & Miyu website and fill out the mentorship program.
The founder encourages hopefuls to be as detailed as possible.
Applications are open until April 13.
NewsSource: professionaljeweller