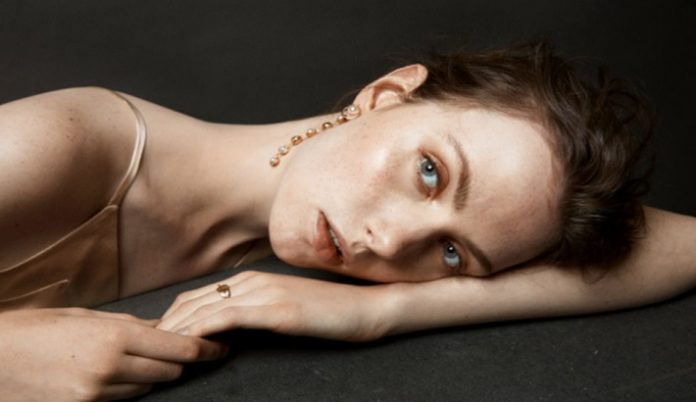 Icelandic jeweller Aurum by Guðbjörg will launch into five House of Fraser stores across the country this September, the first time it has been stocked by a UK high street retailer.
The brand, which is known for its mindful jewellery and innovative designs inspired by the Icelandic landscape, will be selling its recycled sterling silver collections in top stores.
This includes the House of Fraser flagship in London's Oxford Street in addition to stores in Glasgow, Meadowhall, Lakeside and Cardiff.
Autumn 2019 also marks the 20th anniversary of the brand's founding by designer Guðbjörg Kristín Ingvarsdóttir and CEO Karl Jóhann Jóhannsson in Reykjavik in 1999.
The pair began with one store in Reykjavik and now count over 50 retailers around the world in Australia, Alaska, China, Denmark, Norway and the USA.
Jóhannsson shares: "We are very excited to be working with House of Fraser. They first contacted us in February 2019 and since then all communication and cooperation have been very positive. After two meetings with them, we decided to launch first in five stores on September 23, 2019, and then we will do a launch plan for the other House of Fraser stores. We have already decided to launch in another two stores before Christmas 2019, at the end of October.
"By selling our jewellery in prestigious retailers such as House of Fraser, a store that all British people know, we are looking forward to seeing our brand awareness grow. We very much hope this will also open another opportunity for us both in the UK and outside the UK."
All Aurum's jewellery is handcrafted from recycled 925 sterling silver in the brand's workshop in Reykjavik by Guðbjörg and her team.
The brand's philosophy is based on several core values; modern design fused with traditional craftsmanship, heritage, sustainability and philanthropy.
It sources materials from certified fair trade companies and all the packaging is environmentally friendly and crafted from the renewable paper of the mulberry tree.
House of Fraser will be retailing several of the brand's bestselling ranges including, Falcon, Dröfn, Kolga, Raven, Rán, Sand and Sindur from September 23 2019.
The brand will also be launching a new jewellery collection to mark its landmark anniversary which will be sold in all five House of Fraser stores.
News Source: professionaljeweller