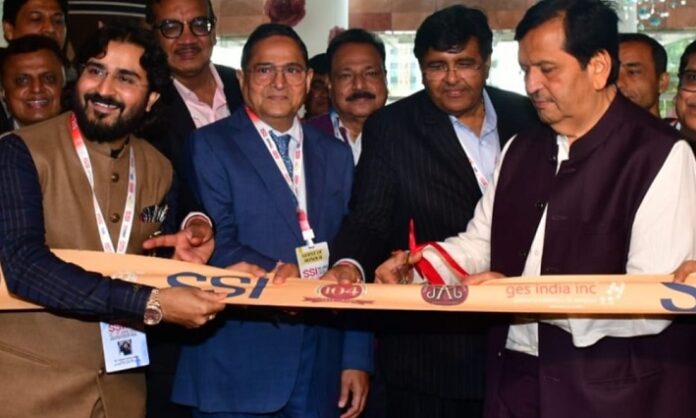 The recently concluded inaugural edition of the Silver Show of India, presented by India Bullion & Jewellers Association (IBJA) from 8th to 11th June 2023 at the Jio World Convention Centre in Mumbai, has exceeded all expectations, captivating visitors with its breath-taking display of exquisite silver jewellery and artifacts.
The inauguration was graced by Mangal Prabhat Lodha, the Cabinet Minister of Maharashtra, who emphasised that silver has a bright future as a store of value, referring to it as the "new gold". T.A. Sharavana, MLC from Karnataka, the guest of honour, highlighted the increasing import of silver and the need for exhibitions like this to promote consumption. Other notable attendees included representatives from renowned jewellery brands like Kalyan Jewellers, Malabar Gold, and Joyalukkas.
With over 200 exhibitors showcasing their collections in more than 500 stalls, the Silver Exhibition boasted a staggering selection of over 150,000 designs. Prithviraj Kothari, National President, IBJA, estimated that the event would attract approximately 25,000 to 30,000 buyers.
"We are delighted by the overwhelming response to the first-ever largest silver exhibition in Mumbai," Kothari said. "This event has been a celebration of artistry, creativity, and cultural heritage. We are proud to have provided a platform for talented artisans to showcase their exceptional skills and for industry professionals to connect and collaborate," added Chetan Kumar Mehta, National Vice President, IBJA.