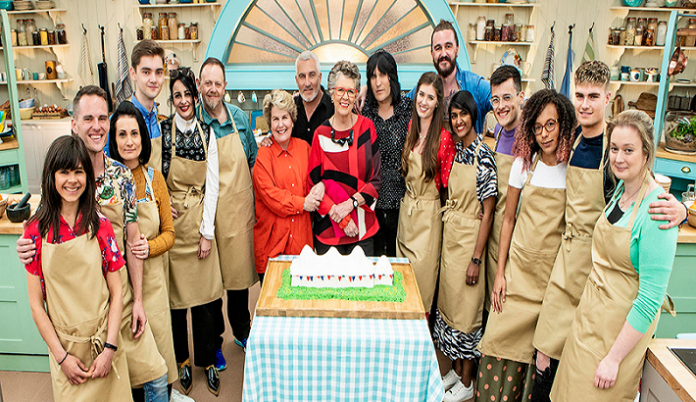 One of this year's Great British Bake Off contestants runs an online jewellery and accessories business.
Alongside creating show-stopping cakes, Helena Garcia makes fashion jewellery, which she sells through stores in Leeds' famous Victoria Quarter, a dedicated boutique in Leed's Corn Exchange, and her own e-commerce site, Candy Candy.
In 2006 Garcia started selling fashion jewellery and hair accessories to shops in Leeds' famous Victoria Quarter. Today she runs a successful website and wholesale business, with three boutiques in her local area stocking her designs.
The Bake Off star's interest in fashion dates back to her childhood when she would create her own accessories, favouring them to the traditional jewellery available in shops.
After moving to England to finish her university degree, Spanish-born Garcia worked in various industries before realising that her true passion lay in fashion. She set up a small workshop at her home in Leeds and started designing and creating items of jewellery and hair accessories.
Although this costume jewellery was at first intended for her own personal use, after receiving many compliments from friends and even strangers Garcia decided to offer her stock to a few local outlets.
Since then she has not looked back and her e-commerce site, Candy Candy, has evolved into an eclectic world of individually crafted fashionable accessories.
Garcia shares: "I was never that interested in fine jewellery. I found it too conservative and far too expensive. On top of that, if I ever inherited a piece of expensive jewellery I would not wear it in fear of it being lost or stolen. Since I was a little girl I have been creating accessories to adorn myself, Candy Candy has been a life long dream."
Garcia has a distinctive style in the tent, with the contestant adding a halloween twist to many of her cakes during the series so far. This crosses into her accessories as well, but when it comes to jewellery the aesthetic is vintage and bold.
New Source : professionaljeweller