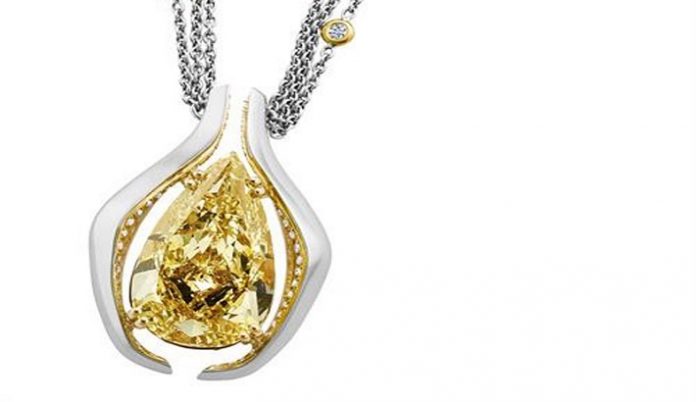 Bentley Motors has partnered with jewellery maker Heinz Mayer to make a car inspired pendant.
Infused with the brands vision of luxury mobility, the new pendant comes with a platinum and 18-carat yellow gold setting and features 106 GIA certified diamonds including 20 in the chain, 30 under the centre stone and 56 in the surrounding setting.
Designed by Chris Cooke, the final concept for the pendant is then manufactured by goldsmiths at Heinz Mayer in Germany.
Cooke said: "The collaboration between Heinz Mayer and Bentley Motors showcases the pinnacle in handcrafted quality and design.
"For our centenary, we created a one of a kind jewellery piece pulling inspiration from the heart of the EXP 100 GT. The centre-piece in our concept car is an elegant visualisation of the users contact point with the vehicle. With this jewellery piece we wanted to echo that.
The pendant was unveiled at the Jewellery Arabia Show in Bahrain and is etched with the Bentley '100 extraordinary years' logo.
News Source: professionaljeweller