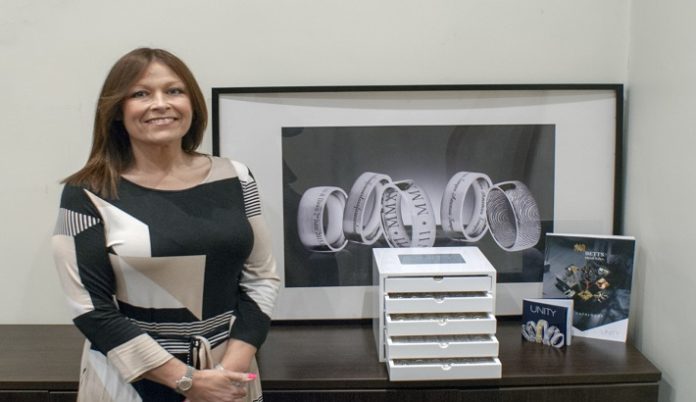 The Betts Group has welcomed a new UK sales manager for its Unity Wedding Bands arm.
After eight years at Ti Sento as an account manager, Lisa Davies has accepted a role with Betts Group.
In her new position, Davies will be responsible for Unity Wedding Bands sales, client relationships, and expansion of the customer base across the UK.
"Lisa is a great, positive addition to the sales team," shares ahead of Unity Wedding Bands, Sam Felton. "Lisa's experience and strong retail relationships within the industry will really help Unity move forward and especially with so many exciting plans on the horizon within The Betts Group."
Davies has been in the business for 30 years after starting with Johnson Matthey and since then her passion for jewellery has grown, as have her relationships with contacts in the trade.
During her eight years at Ti Sento Davies worked closely with Houlden Jewellers of Excellence and The Company of Master Jewellers.
Davies says: "I am very excited to assume my new role with Unity Wedding Bands and to build the brand further.
"Unity Wedding Bands, as part of The Betts Group, is in a unique position due to their impressive manufacturing quality.
I am particularly looking forward to introducing their ethically produced mine to finger products with my contacts in the trade."