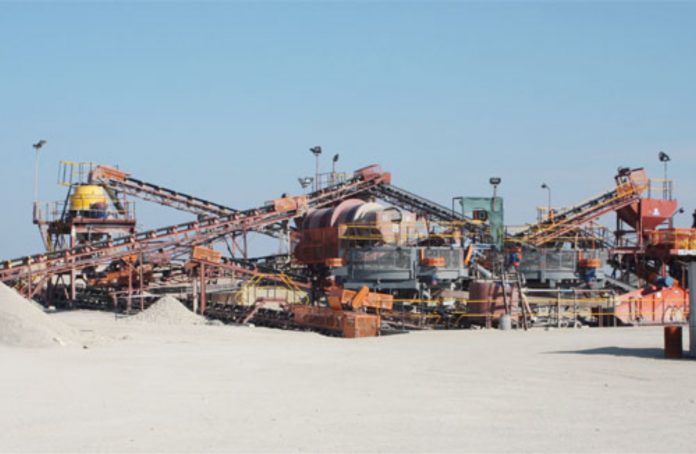 BlueRock Diamonds plc, owner-operator of the Kareevlei Diamond Mine in South Africa's Kimberley region, reported that total diamond sales for November 2017 amounted to US$ 387,000, as compared to October sales amounting to US$ 226,400.
"The largest diamond was 9.07 carats and the highest value diamond was 7.76 carats selling for US$ 78,306 (US$ 10,091 per carat)," the Company announced.
November also saw a record 957.70 carats being sold, which represented a 56% increase over October, when the Company sold 609.84 carats. The average value per carat went up to US$ 404.45 in November as against an average per carat value of US$ 371.25 realised for the previous month.
Also providing a production update, Blue Rock said production in November reached 25,147 tonnes, thus surpassing its previously announced target volume of 25,000 tonnes per month.
On the whole, production volumes been on the upswing through the year – except for the months of April and October, when heavy rainfall impacted production. BlueRock says it has now taken steps to ensure that the impact of heavy rains is reduced in the future.
"In November, the Company began processing the Level 2 kimberlite which resulted in a significant improvement to the grade achieved from 2.64 cpht in October to 3.63 cpht in November," BlueRock stated.
The Company has also seen the average value per carat rising consistently throughout the year, as a greater number of stones in excess of three carats have been recovered.
"The average value per carat in 2017 was US$ 362 compared with the last revenue estimate from ZStar, our Competent Person, of US$ 232," the Company pointed out. "This reflects the positive impact that the improvements implemented at the end of last year have had and the encouraging progression of recoveries that K2 yields. Kareevlei remains one of the top ten highest value per carat diamond mines in the world."
Further, in what the Board of the Company considers to be the most important indicator, Blue Rock's average revenue per tonne processed, also "improved markedly" during the year reaching US$ 15.39 in November.
Adam Waugh, Chief Executive Officer of BlueRock Diamonds, commented: "The review of the year shows the great progress that has been made since we recommenced production in March 2017 following the upgrade to our plant that took place over the new year. We continue to make modifications to the plant in order to operate more efficiently and at higher volumes. Our next step is to further progress Kareevlei, including commencement of production at K1 and processing the already blasted material at K5."
Pic Cap: The Kareevlei Processing Plant
News Source : gjepc.org