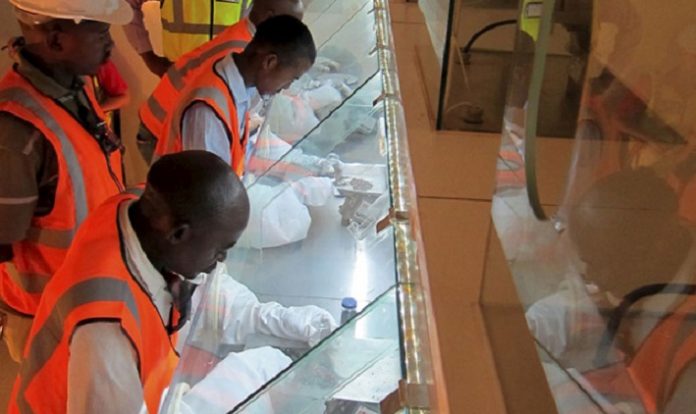 Lucara says its sale of large stones from the Karowe mine, in Botswana, may not take place next month as planned.
The quarterly tender in Gabarone in May is under threat from COVID-19 and may be replaced by sales in Antwerp, the Canadian miner said.
Most of Lucara's revenue comes from the sale of stones over 10.8 cts. Other diamonds are sold on Clara, the company's blockchain-based sales platform.
The quarterly tender on 5 March achieved sales prices within one percent of forecasts, the company said.
Its Karowe mine is still operating, despite coronavirus concerns.
"At the present time, we have not identified any immediate obstacles to the continued, safe operations of our mine and the sales office but we also acknowledge that the situation is extremely dynamic," the company said.
Lucara said it was suspending its 2020 guidance until further notice.