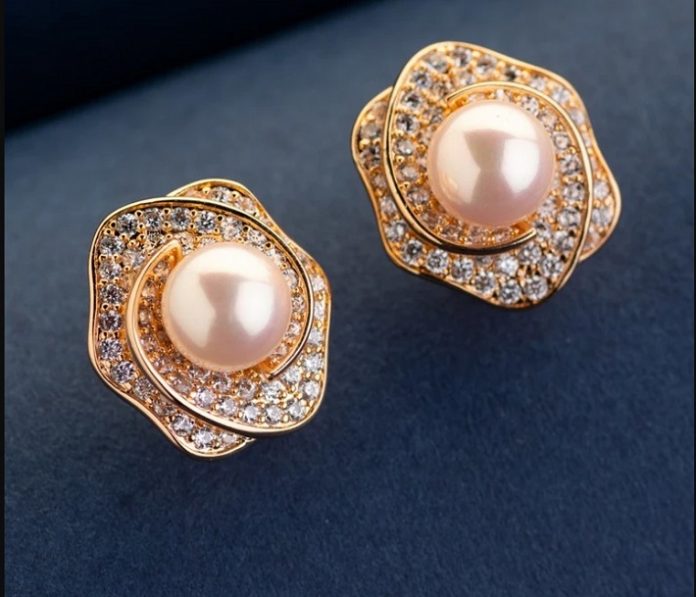 Launched in 2016, Blingvine is one of the renowned brands in the world of Fashion Jewellery. Blingvine has introduced the Indian audience to the concept of high-quality and durable imitation jewellery. It offers its audience a widespread of women's jewellery designed in the fashion capitals of the world like Paris, Venice, London, Milan, Vienna and Los Angeles to name a few. The international quality standards and flawlessly crafted jewellery designs are what makes it a suitable choice for the elite class.
The online jewellery brand was founded by a former Doctor, Garima Singh and IITian Gaurav Bansal in Hong Kong. At its core, Blingvine is focused on unconventional and contemporary jewellery designs with a twist of traditional flavour. It has a catalogue of about 300 exclusive jewellery products over its online platform. The imitation jewellery range includes necklaces, pendants, earrings, bracelets and bangles made from high-grade lead and nickel free environmental alloy which is suitable for sensitive skin. The products are further decorated with high-quality elements like 18K gold micro plating, Cultured Venetian Pearls, Swarovski Crystals, Austrian crystals, professional Enamel and Mother of Pearl work. It also exhibits a wide collection of fashion jewellery suitable for office wear, party wear and wedding occasions.
Blingvine follows an inventory-based model with its warehouse in Chandigarh, India. As of now, the brand sells through its website www.blingvine.com only. The website gets more than 500K visits per month and has a customer base of more than 100K. The company also provides door-to-door delivery of its products across India through its courier service partners, FedX and Delhivery.
Being a young enterprise, Blingvine has been able to attract a lot of audience so far. As the company deals in imported products, it has been a rough ride initially owing to the trade constraints and import duties. However, today it is a 5M USD company due to its constant efforts in offering the best designs from all over the world, stringent quality control measures and understanding the preference of its audience. Additional benefits like easy exchange policy, one year warranty on products and friendly customer support has also contributed to the exceptional success of the company.
Blingvine has been able to gain traction by focusing on social media as its primary marketing platform. Being an e-commerce platform, digital marketing has played a major role in generating interest and getting traffic to the website. Blingvine has also run many successful campaigns and giveaway contests on its social media platforms during holiday and festive seasons to engage with its followers.
Blingvine has been a popular choice among Indian women and has received massive appreciation for its unique styles and international quality standards. It has also received an overwhelming response from many fashion stylists and celebrities for shoots and modelling assignments. Blingvine reacts quickly to emerging trends and launch new designs every month offering unmatched freshness to its customers. Pearl jewellery and the minimal jewellery collection and are a few best-selling ranges from the company's catalogue.