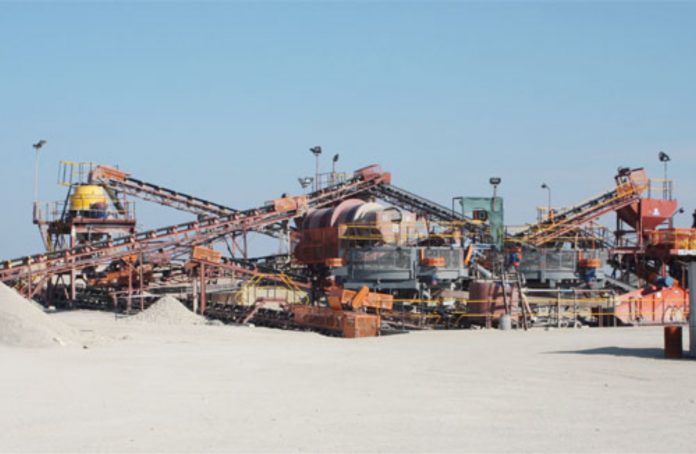 BlueRock Diamonds plc has raised approximately £500,000 (before expenses) for – in the main – urther development work at its fully owned and operated Kareevlei Diamond Mine in the Kimberley region of South Africa.
The funds were raised through the issue of 33,333,333 ordinary shares of 1 pence each in the capital of the Company through a placing and subscription at a price of 1.5 pence per New Share. "Each New Share issued will also be accompanied by a warrant to subscribe for a further New Share at a price of 3 pence per New Share," the Company announced.
So far, BlueRock's mining activities have been concentrated on KV02 (Pipe 2) and the Company estimates that it is now time to start preparing KV01 (Pipe 1), for incorporation in the mine plan. This decision is underlined by the fact that Pipe 1 is very similar, in geological terms, to Pipe 2.
"Pipe 1 is, at its closest, 40m from Pipe 2 and will be mined at the same time as Pipe 2," the Company announced. "Pipe 1 is of a similar size to Pipe 2 but has an inferred grade of 6.3 carats per hundred tonnes (cpht), 40% higher than the inferred grade of Pipe 2 (4.5 cpht)."
Apart from mining activities, BlueRock also plans to expend some part of the proceeds "to continue to upgrade its crushing and processing plants to increase efficiencies and reliability".
The aim is to improve the Company's profitability by increasing the recovered grade at Kareevlei from the current expectation of between 3.5 cpht and 4.5 cpht; as well as by ensuring that the 2018 production target of 275,000 tonnes "remains at the bottom end of the Company's range of expectations".
Adam Waugh, CEO, commented: "Opening up Pipe 1 will offer us flexibility in our mine planning as operations expand at Kareevlei. These funds will allow us to do the necessary preparation to Pipe 1 and put us in a position to be mining kimberlite from Pipe 1 during Q3 2018. We are currently mining Pipe 2 and continue with our bulk sampling work at Pipe 5."