Brands Set New Industry Standard with Design-Led, Innovation-Driven Collaboration
LOS ANGELES, Calif. (May 12, 2021) – Brilliant Earth, the leader in ethically sourced bridal and fine jewelry, is excited to announce its partnership with Tacori, the luxury jeweler renowned for its unique, high-quality engagement rings featuring signature crescent designs. An assortment of Tacori's most popular engagement and wedding ring styles will now be available via Brilliant Earth's signature Create Your Own Experience at BrilliantEarth.com and in Brilliant Earth showrooms. Rooted in a shared love of design, and fueled by industry-leading online visualization and customization tools, the collaboration is reflective of the brands' ongoing commitment to provide customers with exquisite jewelry held to exceptional standards.
"Award-winning design and industry leadership have been at the forefront of Brilliant Earth's brand ethos since our founding in 2005," said Brilliant Earth Co-Founder and CEO, Beth Gerstein. "Tacori has a shared passion for handcrafted fine jewelry and creating brand legacy through innovation. We're excited to offer our customers the opportunity to customize some of Tacori's signature styles online and see exactly what they'd look like on their hands with our visualization tools. This partnership is the result of two like-minded companies coming together to provide customers with the best bridal jewelry offerings in the industry."
The collection will feature 10 of Tacori's most popular engagement rings – all customizable from metal type to diamond and gemstone shape and size – as well as 12 unique wedding bands to compliment the assortment. Now more than ever, consumers value convenience, flexibility and personalization. This collection puts ring-seekers in the driver's seat, allowing them to create one-of-a-kind pieces representing their own unique styles.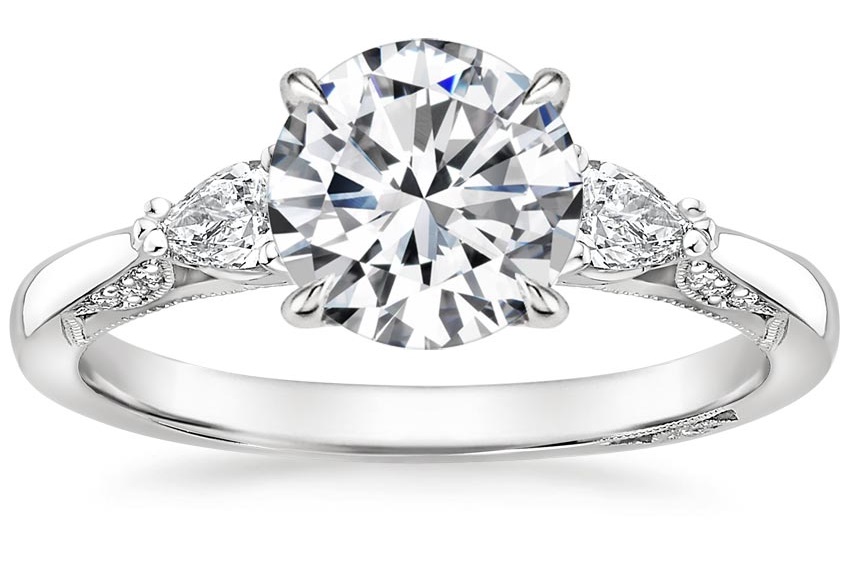 "We're thrilled to bring Tacori's legacy of quality and customization to Brilliant Earth customers," said Tacori CEO, Paul Tacorian. "This partnership is the perfect marriage of like-minded, design-centric brands at the forefront of industry innovation and customization, and will deliver a truly unique and exciting experience for today's ring shoppers."
Tacori rings will be available starting today at BrilliantEarth.com and in select Brilliant Earth showrooms. Pricing starting at $1,790. Please visit www.BrilliantEarth.com for more details.
ABOUT BRILLIANT EARTH
Brilliant Earth is the leading global retailer of responsibly sourced bridal and fine jewelry and a leading e-commerce jeweler. Founded in 2005 by Beth Gerstein and Eric Grossberg, Brilliant Earth is dedicated to creating exquisite fine jewelry while promoting a more ethical, transparent and compassionate jewelry industry. Brilliant Earth's award-winning in-house design team develops distinctive designs, which are brought to life by master jewelers with exceptional quality and craftsmanship, utilizing Beyond Conflict Free Diamonds™ and primarily recycled precious metals. The online retailer is also committed to initiating change in the jewelry industry: Brilliant Earth donates five percent of its net profits to help communities impacted by the jewelry trade build a brighter future. For more information on Brilliant Earth please visit BrilliantEarth.com.
ABOUT TACORI
TACORI is a leading name in luxury jewelry, especially known for unique, high-quality engagement rings featuring signature crescent designs. Tacori jewelry is handcrafted with extraordinary care by master artisans in California and sold exclusively through authorized jewelers nationwide. From the first uniquely detailed crescent design, to today's simple and elegant new styles, Tacori blends beauty, tradition and innovation in collections that capture the spirit of modern love and become cherished heirlooms for generations. Founded in 1979 in Los Angeles, Tacori remains proudly family-owned, and is led today by the second-generation of the Tacorian family. For more information on Tacori, please visit tacori.com.