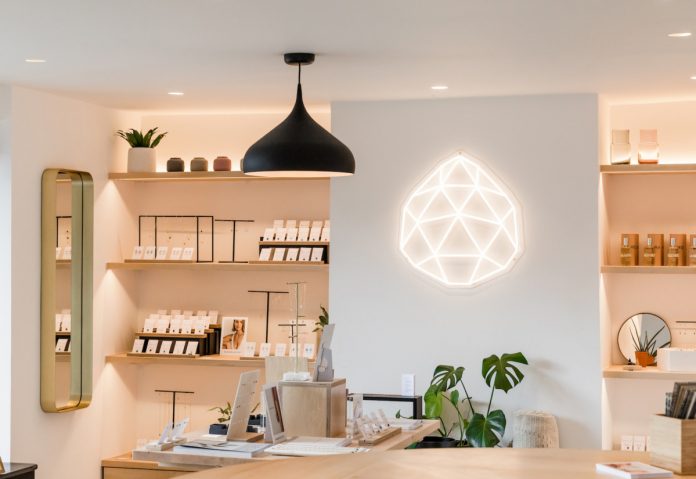 British jewelry brand Wanderlust Life has expanded its bricks and mortar presence with a bigger store and studio.
Wanderlust Life launched in 2013 as a small start-up business selling understated and minimal jewelry inspired by the world. Fast forward to 2017, and the success of an online shop and wholesale business led the brand to open its first store.
A year later, following further success, Wanderlust Life has relocated and opened the doors to an even bigger store and purpose built a studio on the North Coast of Devon, the birthplace of the label.
As part of the relocation, the business has moved into a prime location in Braunton in order to capture a target audience footfall.
Georgie Roberts, the creator of Wanderlust Life, comments: "The new store and workspace was inspired by the minimal functionality of the Scandinavian approach to design and the elegant simplicity of Japanese interiors. These two aesthetics were paired together to create a naturally serene space, one where the product becomes the hero."
Covering 26m squared, the store has also incorporated a bespoke area to merchandise its Life Store collection, Wanderlust Life's edit of home wear hand-picked by Wanderlust Life founder Roberts.
Roberts concludes: "The growth of the business is really healthy and the future is looking great. We are dedicated to sticking to our brand values so take a considered and limited approach to product and wholesale distribution alike, always looking to work with independent and concept stores that share a synergy with our brand and ethos."
News Source : professionaljeweller.com