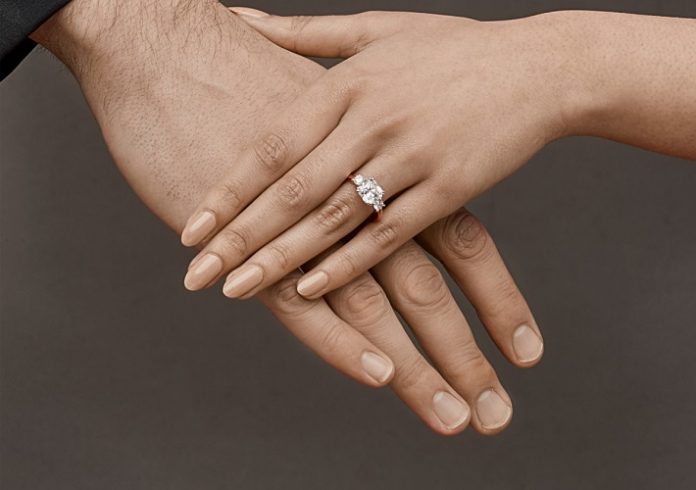 An increasing number of Brits want to choose their own engagement ring, a new study by Buckley London reveals.
To find out the nation's views on engagement rings, the fashion jewelry brand has surveyed UK-based adults who are in a relationship
The research has found that although 64% of Brits still want their partner to choose their engagement ring, there is a peaking interest amongst those in a relationship to share the responsibility, as 36% of Brits would prefer to have a say in the piece they hope to wear forever.
Not wanting to take the surprise out of a proposal though, the survey revealed that many Brits would be happy for their partner to pop the question with a placeholder holder ring, with £400 being quoted as the average price they should spend on such a piece.
Those in London feel even more strongly about this, with nearly half of respondents (46%) saying they'd prefer a placeholder ring.
Adrian Buckley, the founder of Buckley London, commented on the findings:  "At Buckley London, we are always keen to see what the new and emerging trends are and we found it particularly interesting to see such a rise in Brits wanting a placeholder ring, so they can be a part of the decision-making process.
"We believe this trend will undoubtedly prosper, due to the research revealing that a large proportion of women would also feel comfortable airing their disappointment if they weren't happy with the forever engagement ring their partner proposed with."
The study also found that nearly two thirds (65%) of women wouldn't think twice about telling their partner they didn't like the engagement ring they proposed with, as opposed to only a mere 33% of men who would be brave enough to voice their dissatisfaction to their significant other.
New Source : professionaljeweller