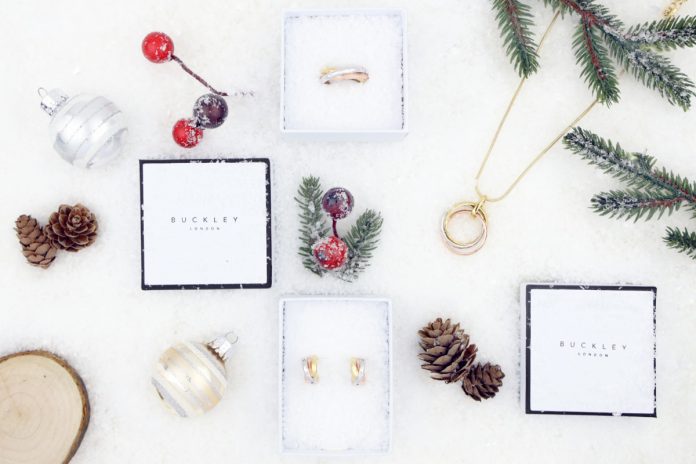 Fashion jewellery brand Buckley London has unveiled its Christmas campaign, featuring a winter wonderland of sparkling crystals, polished metallics and festive gifts.
The British brand has encapsulated a minimal, yet traditional theme for this year's Christmas campaign to mirror the very essence of its jewellery.
Head of sales and marketing for Buckley London, Amy Donlon, shares: "We really feel that this years' Christmas campaign reflects our brand identity; it's clean and classic and expresses the beauty of simplicity. Our festive product range has developed since the fantastic response from our Christmas baubles in past years, offering luxury gifts at affordable price points."
After the success of last years' Christmas exclusives, the brand's gifting range has expanded to include Christmas crackers men and women, and a Star Pendant Christmas Card, all priced at £12.
Buckley London also has three bauble gift offerings for the season, including an earring set, friendship bracelets, and a pendant.
News Source: professionaljeweller.com