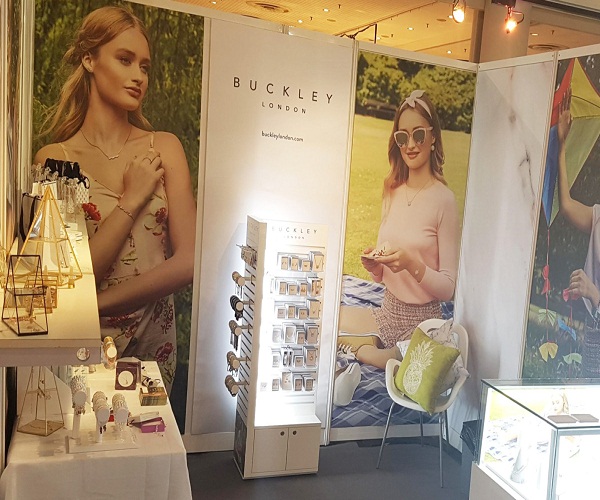 Global fashion Jewellery designer Buckley London has reported success in New York following its debut at fashion and accessories event, 'Accessories the Show', earlier this month.
The industry event, which was attended by buyers from around the world, offers brands and emerging designers to showcase their latest designs.
Buckley London exhibited its bestselling core designs, alongside new innovations and display options. Despite being a new brand to the market, the event saw the global brand secure 30 new prospect customers solely from walk on visitors.
According to the brand, buyers were impressed with the high-quality designs, with particular interest in the new Lumley and Winslet collections from Buckley London's Autumn Winter 2018 collections.
Amy Donlon, head of sales for Buckley London, said: "We were thrilled with the response Buckley London received at Accessories the Show. This was Buckley London's first time exhibiting in the Big Apple and I'm sure it won't be our last.
"Being a relatively unknown brand within the US domestic market, the event was a fantastic opportunity to showcase Buckley London's design and retail expertise to a new audience and allow us to further expand our global presence. We look forward to catching up with our new contacts in the coming weeks to
discuss the many exciting new opportunities."
News Source:- professionaljeweller.com