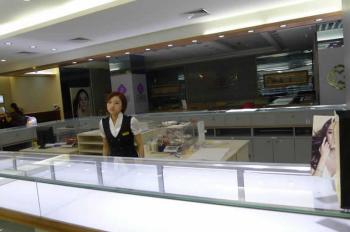 In a busy department store on Shanghai's famous East Nanjing Road, the gold jewellery sales floor is packed, as in China gold is always an exciting and aspirational gift and is believed to bring good fortune.
In China, gold is often gifted to younger members of the family for special occasions. The children of affluent Chinese are said to be born with 'golden chopsticks' in their mouths rather than silver spoons, and there is a tradition of giving gold to new born babies in the form of tiny necklaces or bracelets. Gold is also bought during the Chinese New Year. Ornate pieces of jewellery in 24 carat, often using zodiac symbols such as dragons, snakes, tigers and horses are purchased for their investment value as well as their beauty.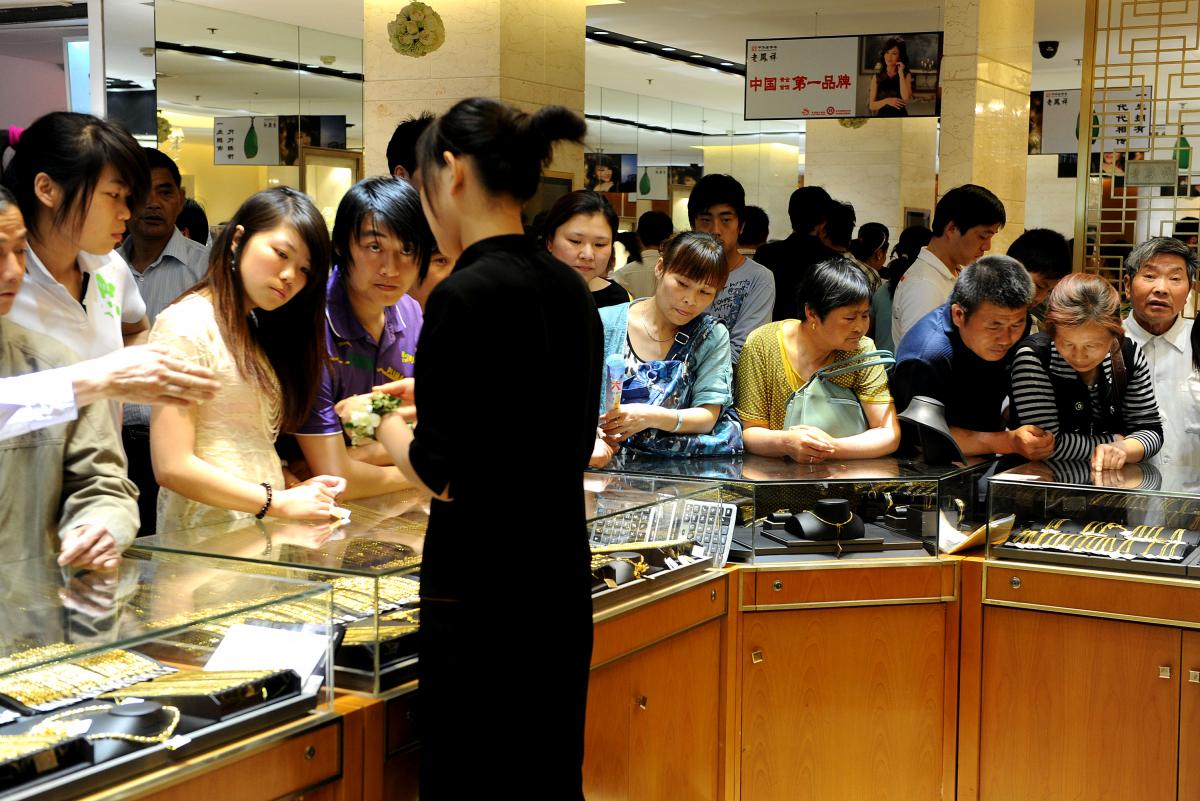 Gold has been present in Chinese history since the Han Dynasty (206 BC-220 AD), but demand for the metal firmly took hold during the Six Dynasties (222-589 AD) with the arrival of Buddhism. Worshippers made gold offerings, and built golden pagodas and statues of the Buddha.
Today, China is the world's fastest-growing market for gold jewellery, driven by a society that is becoming steadily more affluent but which holds the view that purchasing gold jewellerydemonstrates sound financial foresight and promises to bring good fortune. World Gold Council research1 shows that 82 per cent of Chinese agree that 'gold jewellery is as much an investment as a fashion statement'. It is not surprising that the majority of Chinese consumers still buy high purity 24 carat gold jewellery, giving their purchases more enduring financial value.
A long term view of gold's ability to grow in value means that price drops are often seen as buying opportunities. This view was particularly apparent in the spring of 2013 when a flurry of purchasing generated long queues at department store jewellery counters. Some Hong Kong stores had to take advanced orders from waiting shoppers, many of whom could not manage to fit through the store doors before the entire stock of gold jewellery sold out.
Growing affluence has brought new opportunities to acquire beautiful gold jewellery. The rising generation of Chinese millennials are turning to gold to demonstrate their aspirations and identity, seeking out fresh, modern takes on distinctively-Chinese designs. In fact the age of first acquisition of gold in China is getting younger. The young Chinese have now become a dominant force in the gold and luxury goods market and look set to be the drivers of gold jewellery demand in the coming years.
1 World Gold Council (2012), Gold Jewellery, Usage and Attitudes Survey
– News Source : gold.org