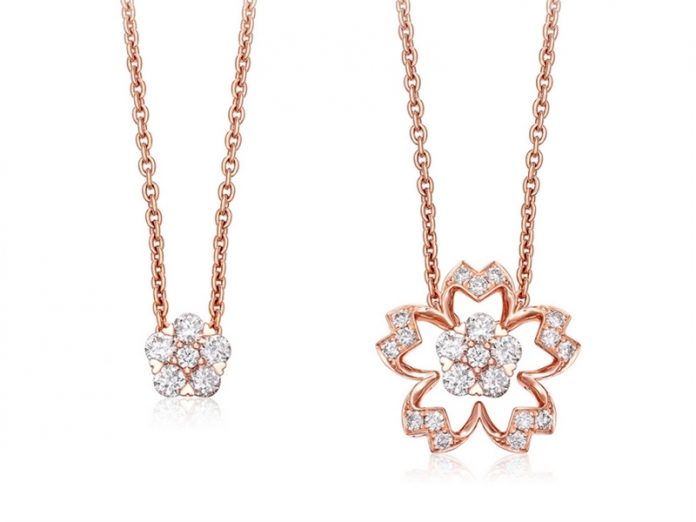 Hong Kong jeweller Chow Tai Fook Jewellery Group Ltd said its net profit reached HK$1.78 billion (US$227 million) in the first half of fiscal year 2017/2018, up 46 percent from the same period last year mainly due to a solid recovery in the jewellery sector.
Revenues rose 15 percent to HK$24.75 billion (US$3.17 billion) during the period in review. Same store sales in mainland China were up 10.3 percent, while Hong Kong and Macau, recorded an increase of 9.5 percent.
According to the company, the early signs of recovery in the jewellery industry, which began in the second half of FY2017 had extended into the latest fiscal year, leading to encouraging results.
The group's e-commerce business was also on the rise, thanks to stronger partnerships with major online platforms. Online sales registered a 120.4 percent growth in the first six months of the fiscal year.
Growth was likewise attributed to the success of the Chow Tai Fook T Mark, the group's diamond brand, which debuted in August last year.
Group Chairman Dr. Henry Cheng said he remains optimistic about long-term business prospects in the jewellery market.
"Despite the ups and downs in the economy, there is always a genuine demand for jewellery as it is deeply attached to emotional needs, and desired in different important occasions," noted Cheng. "Through preserving, passing on and promoting artisanal and innovative spirits, we strive to facilitate the upgrade of cultural standard of the general population so as to create a better future for the society. At the same time, our efforts will contribute to the sustainability of the group."
News Source: jewellerynewsasia.com