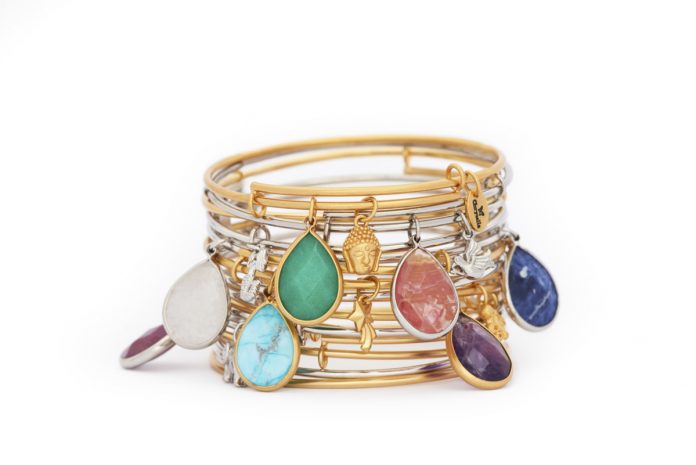 Fashion jewellery brand Chrysalis will be launching a range of birthstone bangles in March 2017.
Ahead of the upcoming Jewellery & Watch trade show, the brand has announced it will be giving birthstones an update and unique twist by adding the popular concept to its charm-adorned bangle portfolio for SS17.
Titled the 'Lunar' collection, the new range features semi-precious stones complemented with rhodium of 14ct gold flash plated charms. For examples, January's garnet jade, which symbolises perseverance, truth and patience, has been paired with the resilient elephant, while September's sapphire sodalite, associated with faith, honest and sincerity, has been partnered with the oldest instrument – the harp.
In addition, Chrysalis will also be launching the Nature collection. Nature motifs adorned with enamel join the brand's unique signature expandable mechanism bangles, while the range also features stud earrings and expandable rings.
Nature charms include colourful fish, the popular bee motif and intricate peacock feathers.
Last but not least SS17 will see Chrysalis add new designs to its Bohemia range, which won Fashion Jewellery Collection of the Year last year.
News Source : professionaljeweller.com