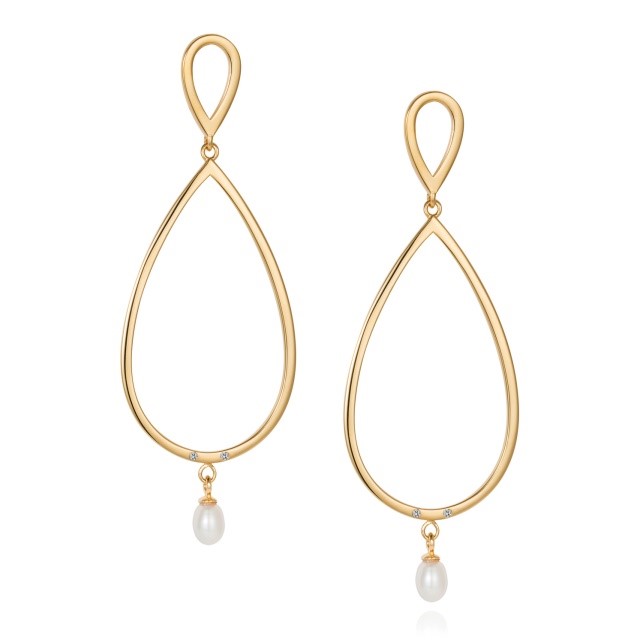 Royal wedding fever is well and truly upon us and pearl specialist Claudia Bradby Jewellery is marking the special occasion by raising money for the cancer charity, Maggie's.
Starting on May 14, Claudia Bradby is inviting industry peers and customers to bid on an exclusive pair of gold and diamond earrings.
One of just two pairs made, the design of the earrings nods to Meghan Markle's love of calligraphy, as she demonstrated in her appearance on the Larry King show. Claudia Bradby has used the looping 'K' of King to inspire the elegant shape, and paired it with diamonds and a single pearl to create a memorable piece, which marries with the bride-to-be's style.
"Many, if not most, of us know someone who has been affected by cancer, and so I thought it would be a fantastic opportunity to harness the positive energy around the wedding for such a cause," shares Bradby. "We really hope that stockists and the wider industry will join us in supporting this brilliant cause."
The auction will launch on Monday May 14 and run until 8pm on Thursday May 31.
Bids can be placed by visiting claudiabradby.com.
"We are expecting strong support from Maggies, our stockists and other supporters of the brand," concludes Bradby.
News Source : professionaljeweller.com