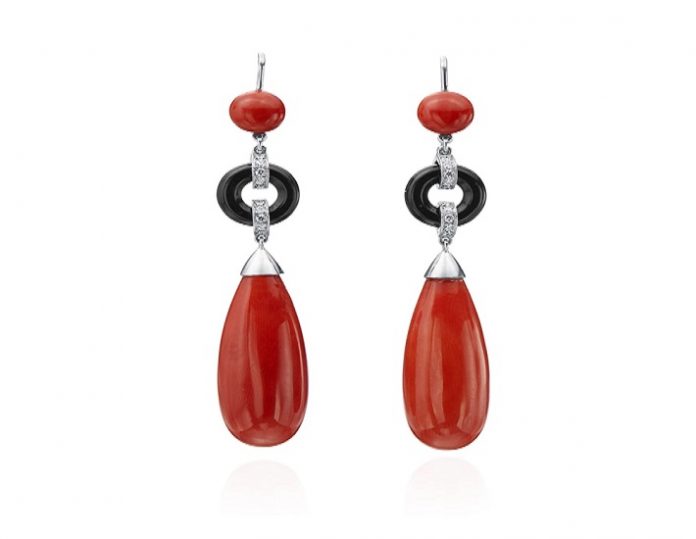 Special occasions demand stand-out style, and nothing delivers a statement quite like fine jewelry set with vivid and precious color gemstones. Silicon Valley luminaries and discerning collectors around the world turn to Stephen Silver Fine Jewelry when it's time to invest in high-quality fine jewelry pieces set with important color gemstones for special occasions, whether for gala events, red carpets, or holiday gatherings, or simply to invest in a vivid, high quality jewelry piece to enjoy for a lifetime.
Visitors to the Stephen Silver Fine Jewelry boutique at the Rosewood Sand Hill in Menlo Park can browse a colorful trove of house-made, one-of-a-kind jewelry masterpieces and collectible estate items. The Silvers' vaults also contain a spectrum of loose color gemstones, just waiting to be transformed into a one-of-a-kind, custom commission that celebrates and maximizes each gem's rare properties and unique beauty. Guided by Stephen Silver's extensive expertise as a geologist and gemologist, clients can make an educated buying decision knowing how color stones are formed, sourced, cut, graded, valued, and set, and how to care for the piece for years to come.
Dusky Pink and Purple Tourmalines and Spinels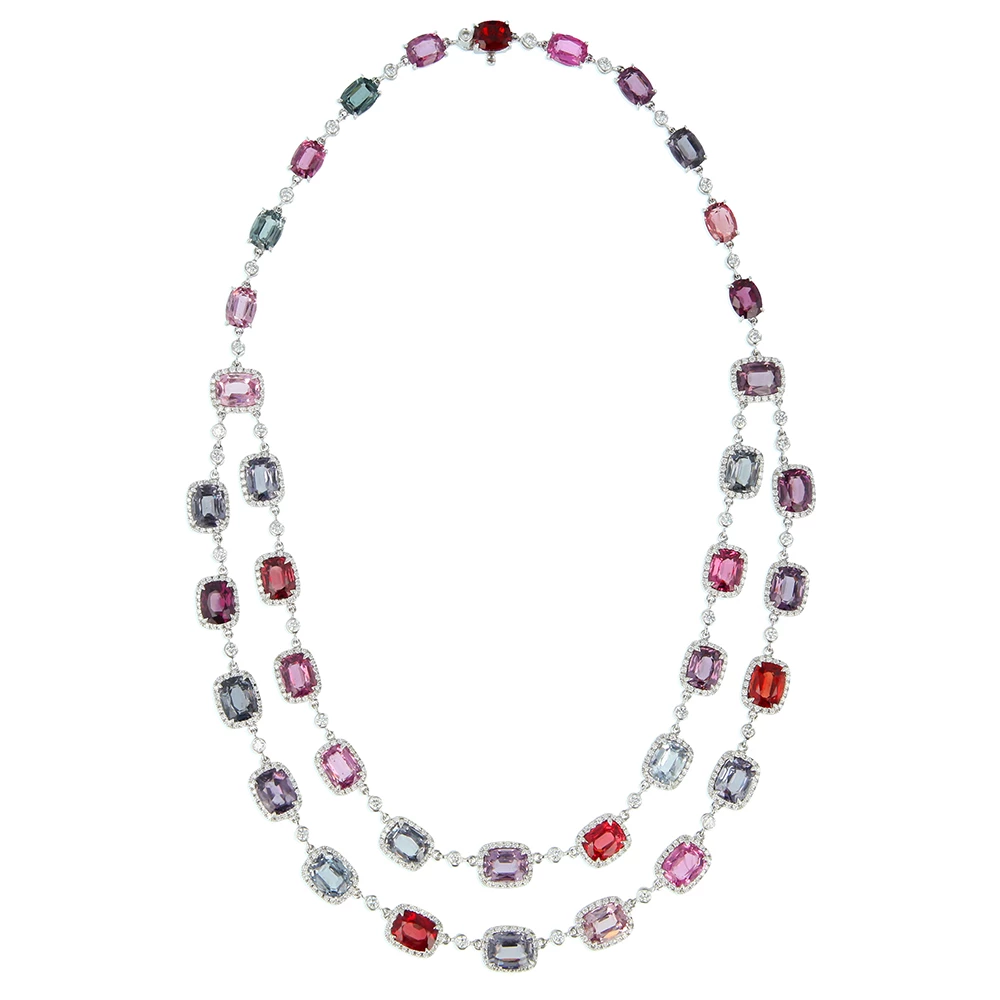 Spinel and Diamond Necklace: Custom colorful blend of spinel and diamond necklace by Stephen Silver featuring unheated Burmese cushion -cut spinels in various hues and shades, weighing 86.58 total carats and set in 18 karat white gold.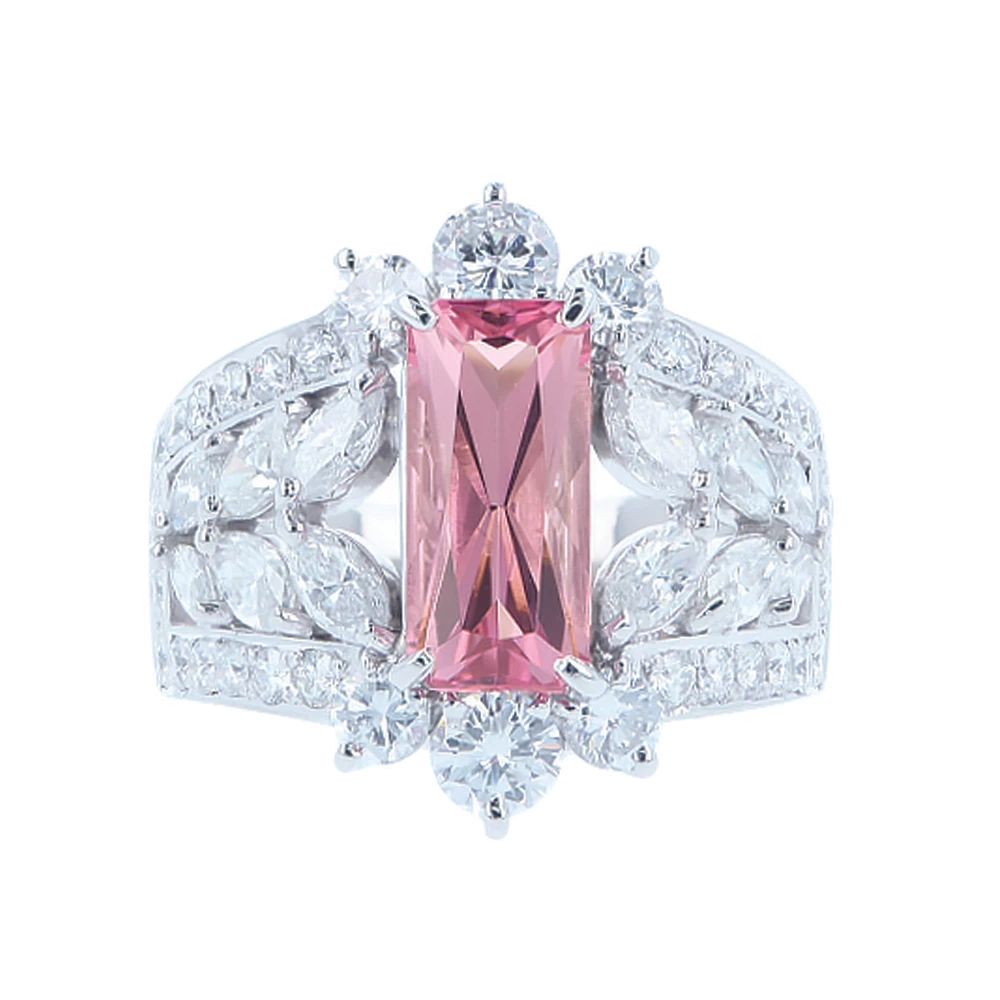 Pink Tourmaline Ring: Stephen Silver handmade ring featuring a 2.80-carat elongated rectangular-cut pink tourmaline center stone accented with 2.55 carats of round brilliant and marquise cut diamonds, set in platinum.
Peacock Hues in Tanzanite, Sapphire and Emerald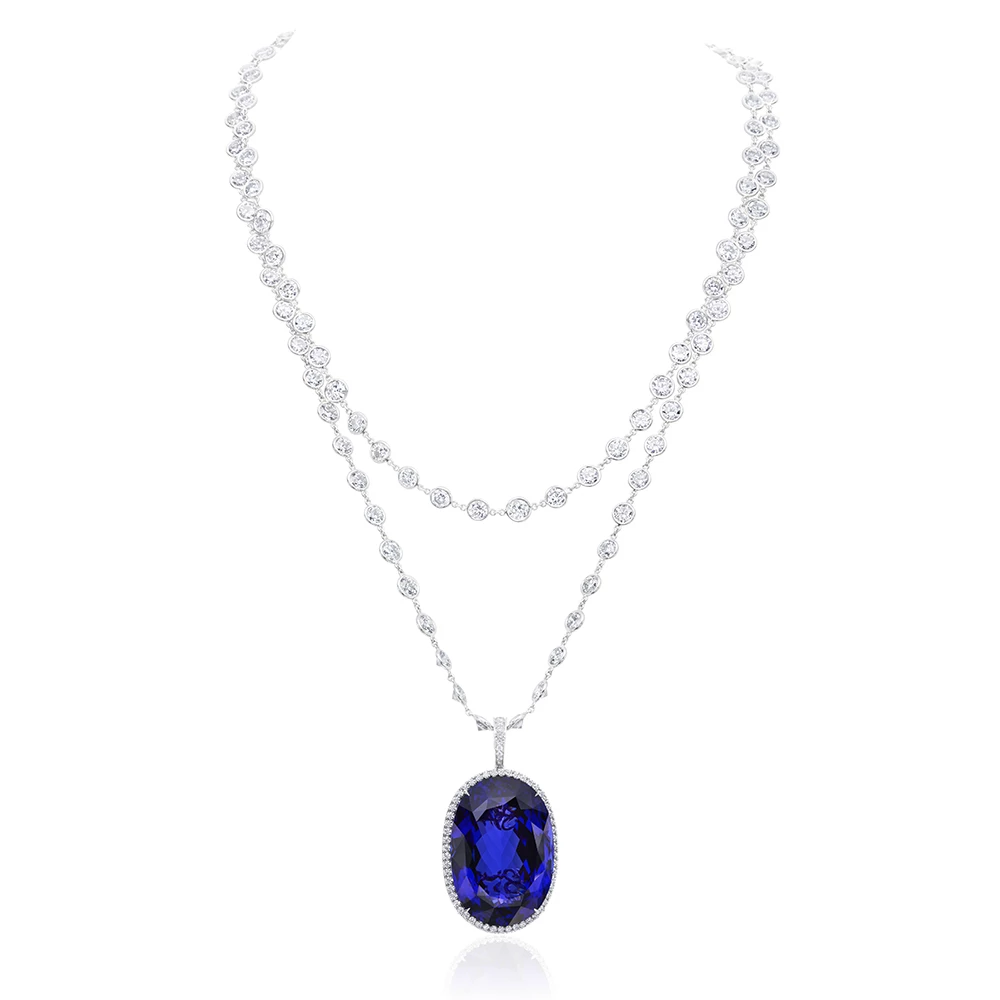 Tanzanite Diamond Halo Pendant: Stephen Silver one-of-a-kind halo pendant featuring an exceptional 76.56-carat oval-cut tanzanite with vivid purplish-blue color and saturation, framed by pavé set diamonds mounted in platinum and paired with a separate diamonds by the yard chain.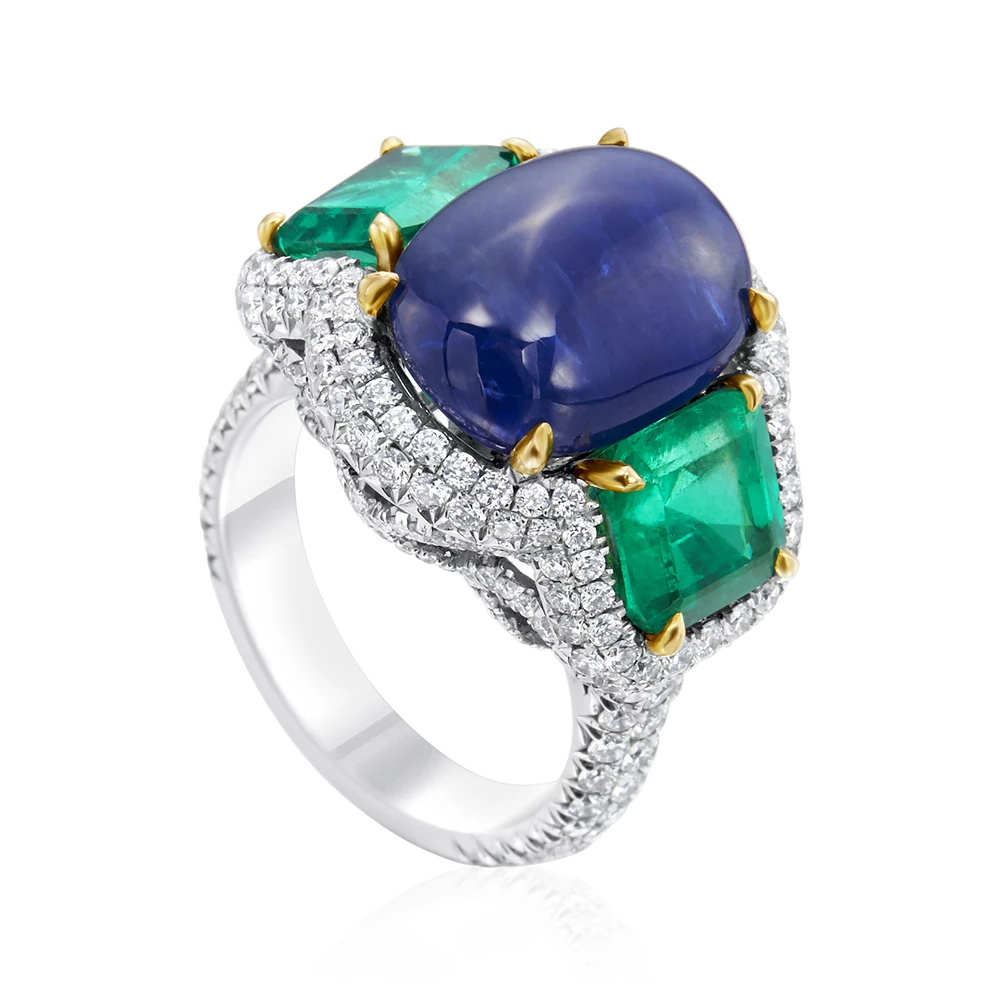 Tumbled Sapphire, Emerald, and Diamond Ring: Stephen Silver's custom ring features a 12.22 carat unheated and tumbled Burmese sapphire flanked by a matched pair of step-cut emeralds weighing 4.45 carats total, accented with 4.00 total carats of pavé set diamonds, and set in platinum and 18 karat yellow gold.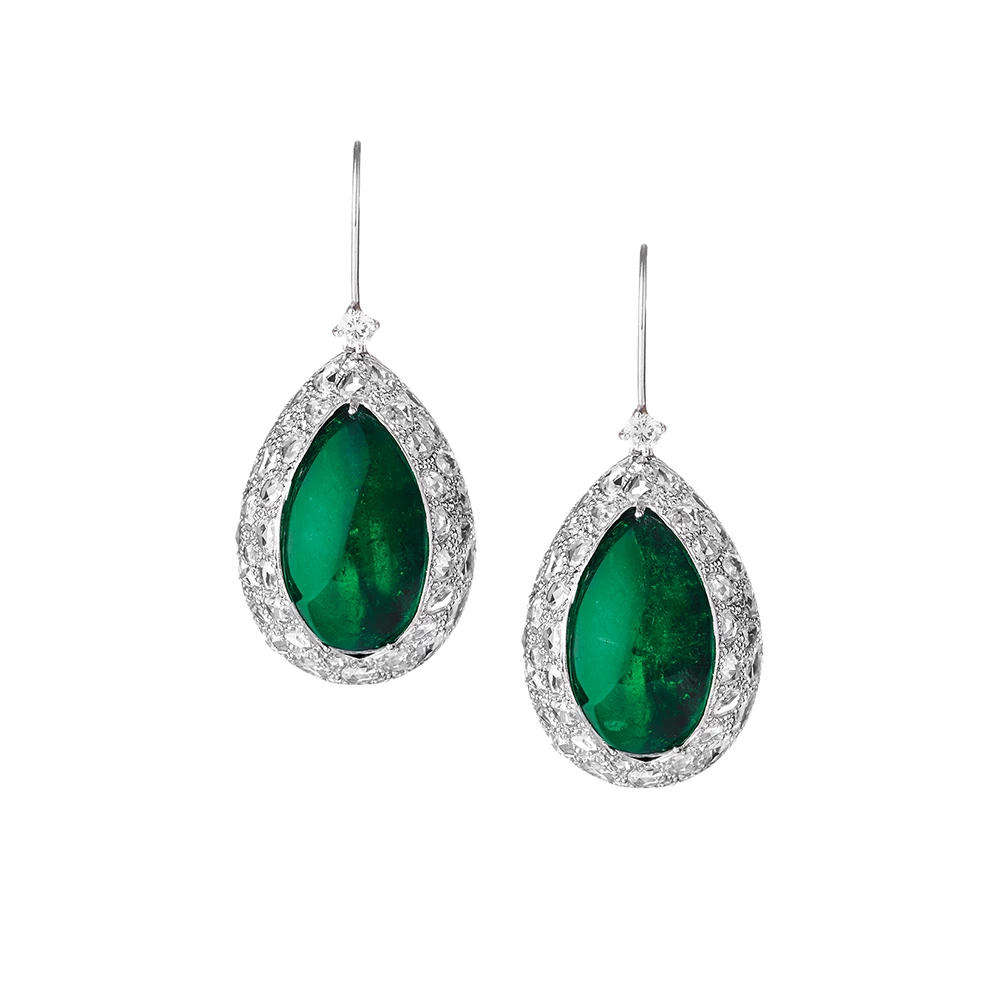 Cabochon Emerald and Diamond Earrings: Stephen Silver handmade earrings featuring large Colombian cabochon-cut emeralds framed with rose-cut and pavé set diamonds, mounted in 18 karat white gold.
Entrance-Making Diamonds, Coral, Onyx, and Garnet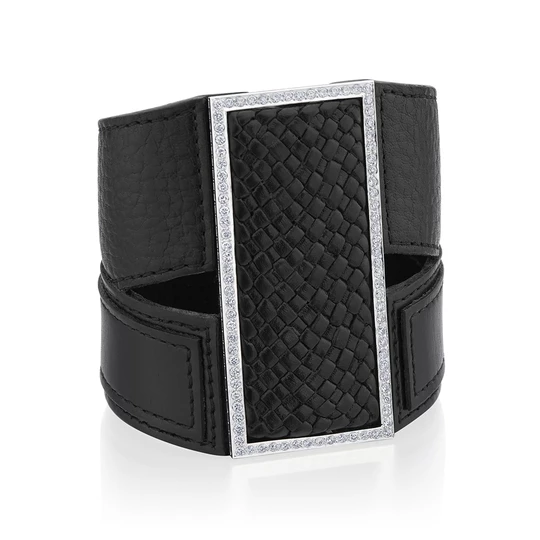 Bracelet to Brooch Cuff: Custom handmade leather cuff bracelet by Stephen Silver featuring a removable diamond open square brooch with over 2.15 carats of pavé set round brilliant cut diamonds, mounted in platinum.
Spessartite Garnet and Diamond Ring: Stephen Silver house-made halo ring featuring a cushion cut spessartite garnet center stone weighing 25.06 carats and framed by a halo of pavé set round brilliant cut diamonds set in platinum.
Sunny and Scintillating Yellow and White Diamonds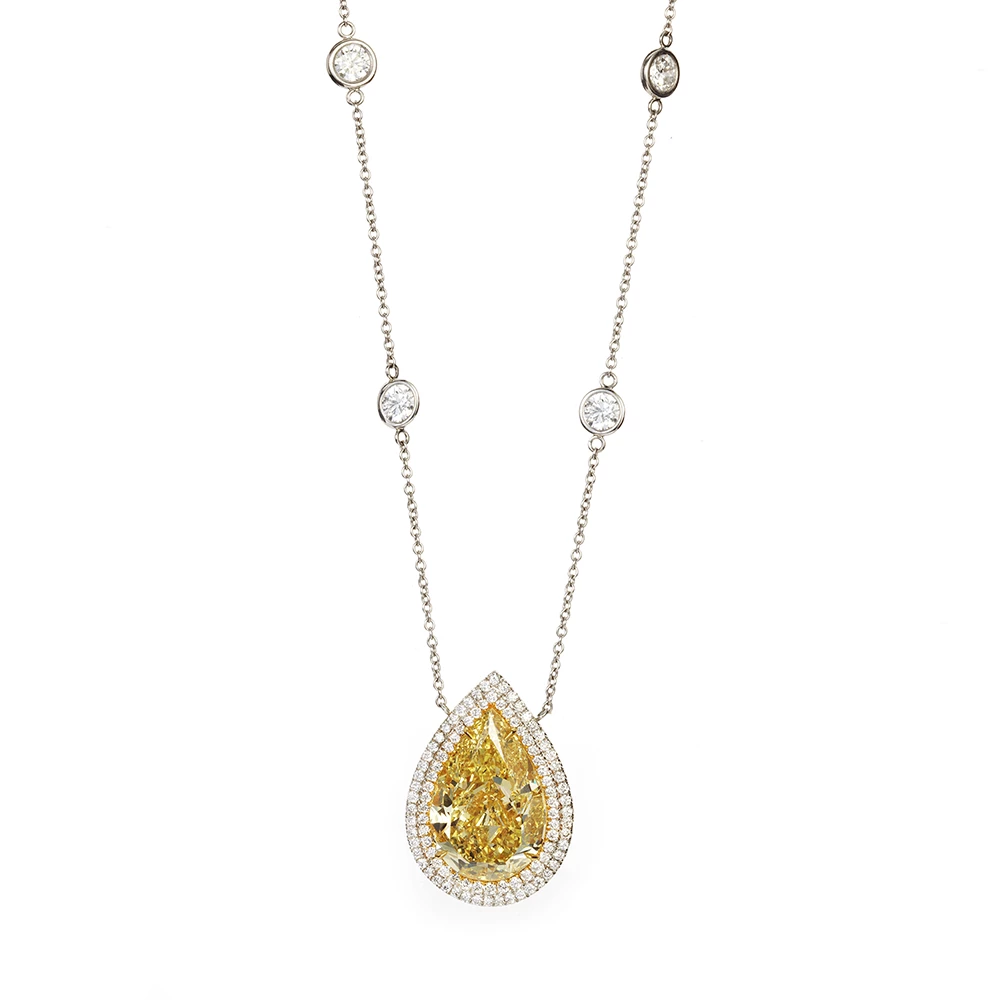 Fancy Intense Yellow Diamond Pendant: Stephen Silver custom-made 8.01 carat Fancy Intense Yellow Diamond pendant featuring pavé set and bezel set diamonds in platinum.
Pear-Shaped Fancy Intense Yellow Diamond Ring: Stephen Silver original ring featuring a 1.02-carat Fancy Intense Yellow pear-shaped diamond bezel set into a domed ring, surrounded by 2.25 carats of pavé set diamonds set in platinum.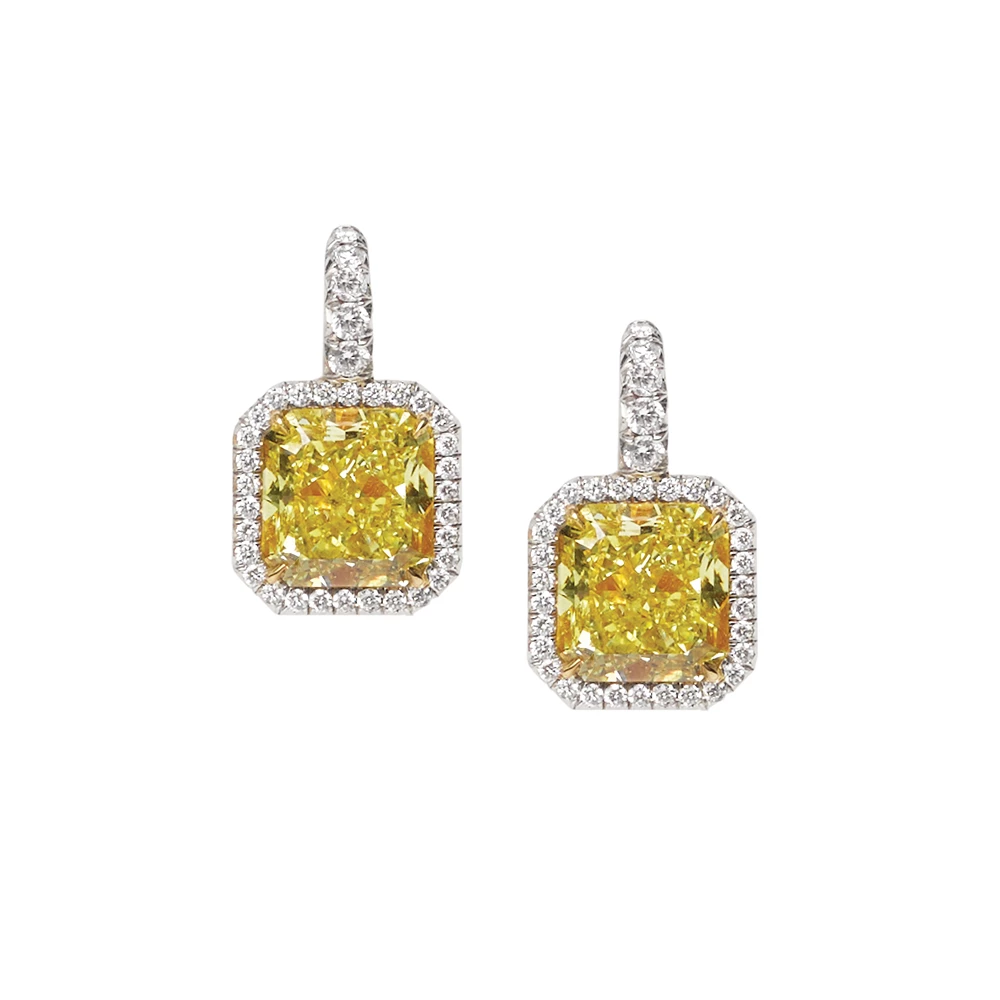 Fancy Intense Yellow Diamond and Diamond Earrings: Handmade Stephen Silver Fancy Intense Yellow VS Radiant Cut diamond earrings, surrounded by diamonds and set in platinum.
Elegant and Exquisite Blue Diamonds and Sapphires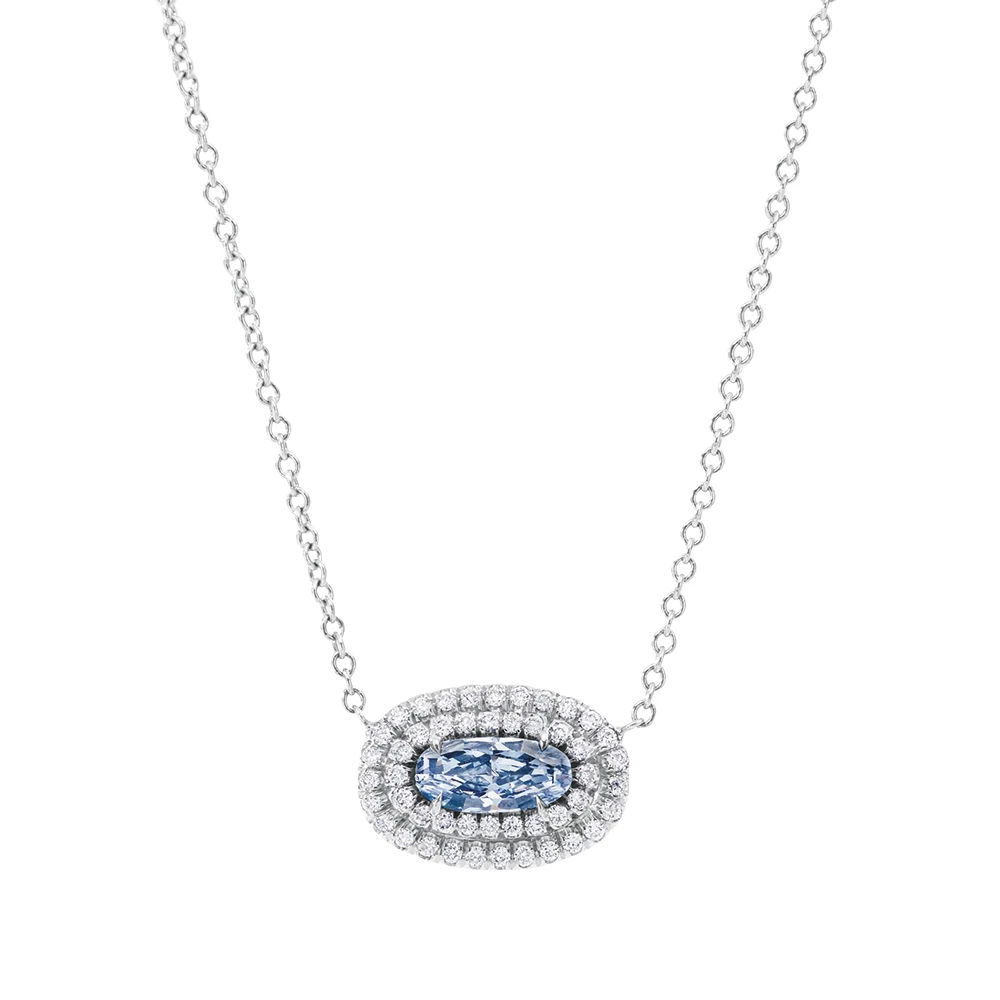 Fancy Intense Blue Diamond Pendant: Stephen Silver custom necklace featuring a center Fancy Intense Blue SI1 oval mixed cut diamond and framed by colorless round diamonds set in platinum.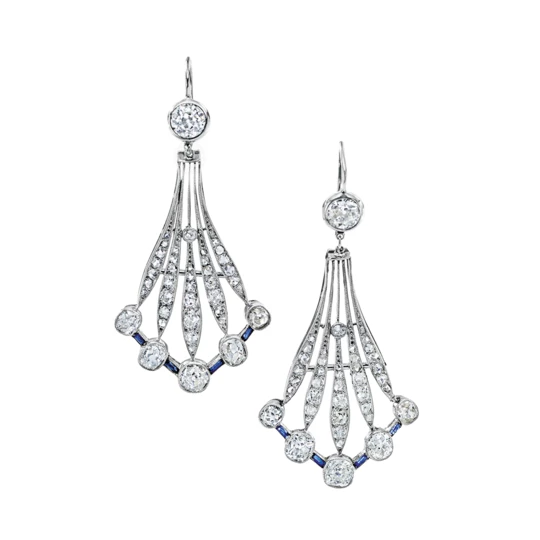 Diamond and Sapphire Drop Earrings: Sapphire drop earrings from Stephen Silver featuring old mine cut diamonds and step-cut sapphires set in platinum with millegrain detail.
Bright and Energizing Green Peridot Jewels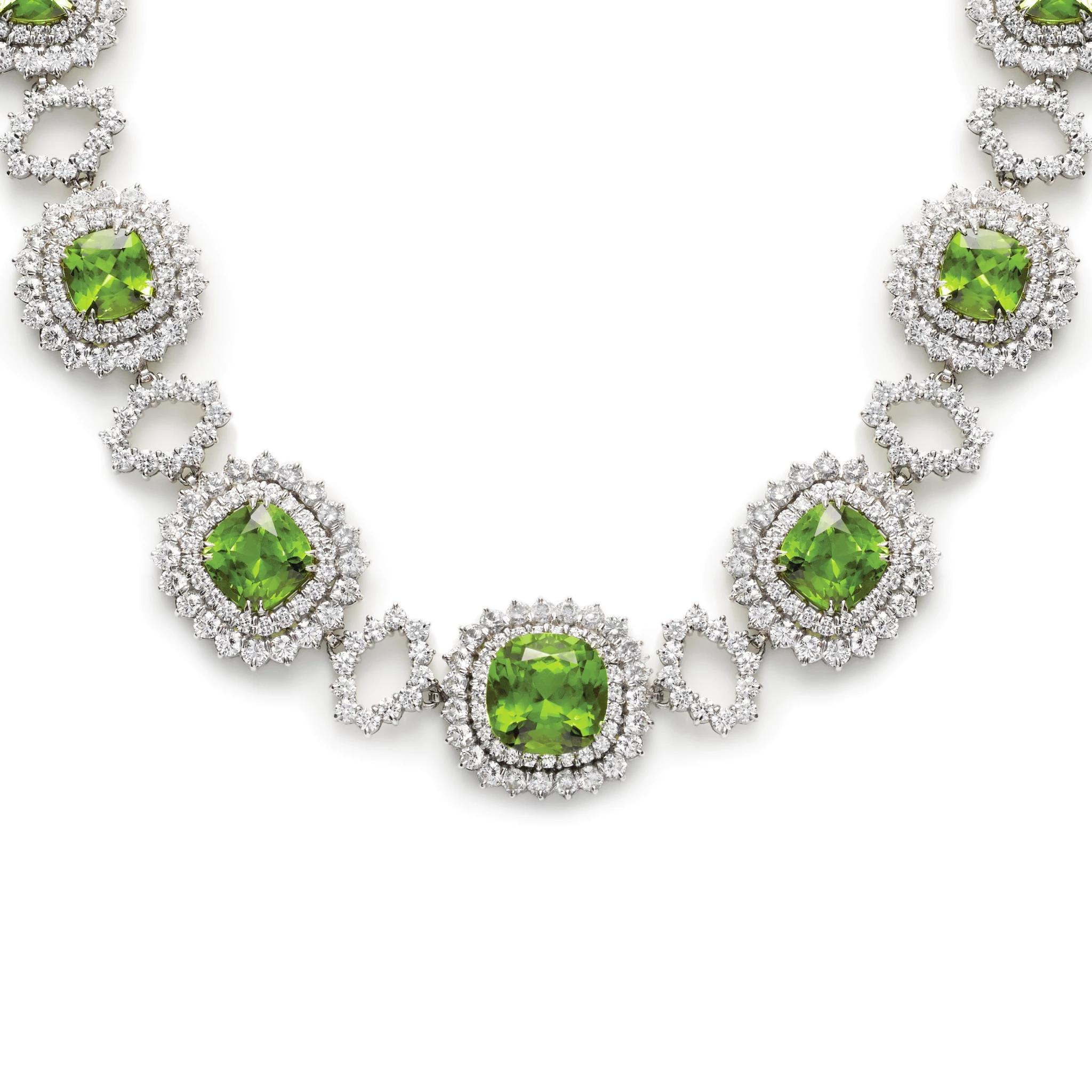 Peridot and Diamond Necklace: Handmade diamond and peridot necklace from Stephen Silver featuring 41.44 total carats of cushion cut peridots and 32 total carats of round brilliant cut diamonds, set in platinum.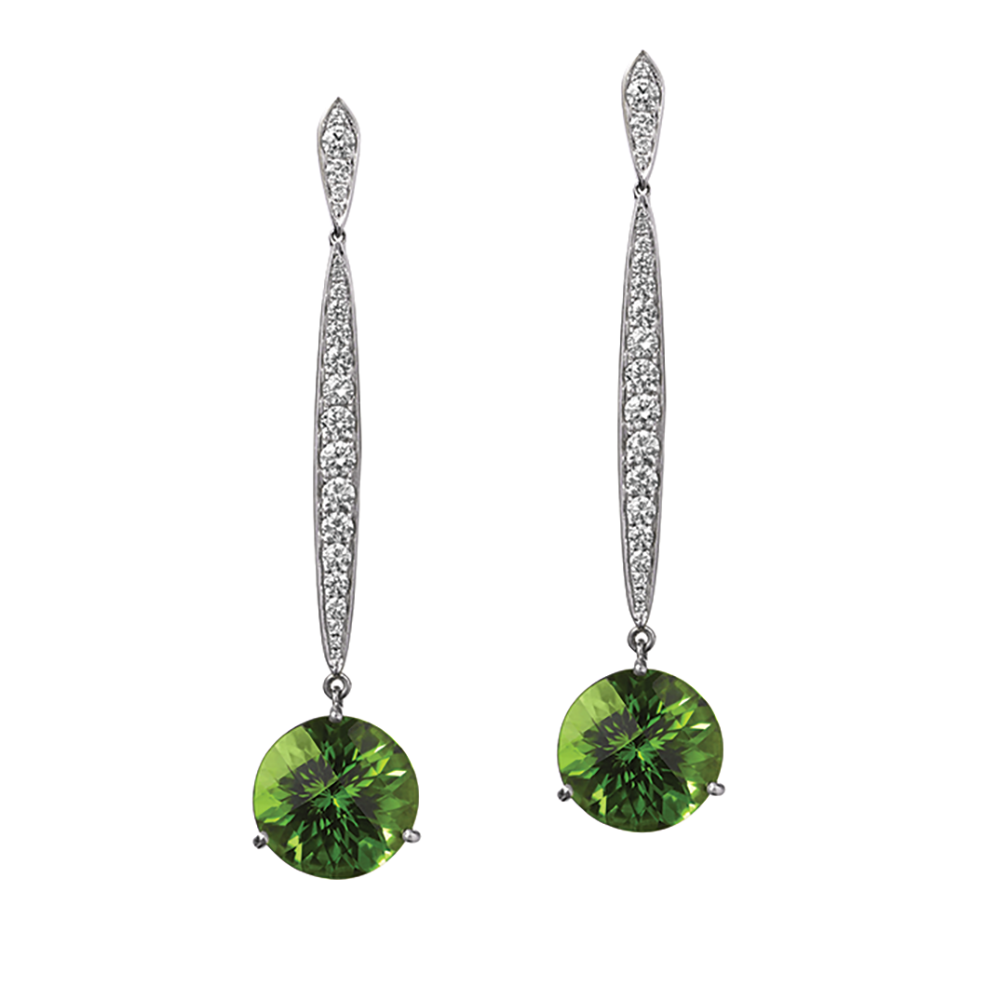 Peridot and Diamond Drop Earrings: Stephen Silver original drop earrings featuring 16.75 carats of checkerboard faceted peridots set in white gold and platinum.
About Stephen Silver:
Stephen Silver is a Silicon-valley based gemologist, geologist, diamonteer, and philanthropist. Over the course of the last 39 years, Silver has established a reputation amongst his global network of jewelry industry contacts and elite gemstone collectors for his expertise in diamond and color gemstone cutting and jewelry design. Intrigued by science and minerals from a young age, Silver studied geology at San Diego State University and earned a graduate degree in gemology from the GIA. Stephen began his career in Los Angeles at one of the largest diamond and colored gemstone grading, cutting, and sorting operations in the world. Returning to the San Francisco Bay Area where he spent his youth, Silver founded an estate jewelry firm specializing in antiques and precious stones. There, he gained access to a number of history's most important colored gems, including the famous Cullinan Blue Diamond necklace. He went on to purchase this historic piece and donate to the Smithsonian National Museum of Natural History.
Stephen Silver, joined by Stephen Silver Fine Jewelry President Jared Silver, expanded his business into a vertically integrated wholesale manufacture and retail operation of international reach, with two locations based in and around Menlo Park, California. Beyond his renown as a gemstone and jewelry expert, Stephen is also recognized in Silicon Valley for his extensive philanthropic work, having donated millions in recent years to causes in his community.